After an exciting 36 year journey into the worlds of business and celebrity events management, podcast hosting, motivational speaking and more, Liz Taylor has added 'author' to her list of accolades.
In association with Wild Wolf Publishing, event organiser Liz Taylor's biography, Taylor Made: Life of an Entrepreneur, Mother and Celebrity Event Planner, is available now!
"No holds barred. Liz is a party planning force to be reckoned with. A straight talker and a creative achiever. Yet under the tough businesswoman, beats the heart of a great and loyal friend."
The fascinating story explores Liz's motivation to founding her Manchester-based events company on a budget of just £200, and her subsequent journey to planning events for an A-List collection of celebrities, business leaders and Royal clients. Her book comes complete with photographs and a foreword by Eamonn Holmes.
"When Liz says jump, we all say, 'how high'!"
Liz shares her thoughts on a career forged in planning award-winning occasions with her event management company, the Taylor Lynn Corporation, and for some of the world's leading names in showbusiness, sports, music and entertainment:
"There are times when I have to pinch myself. As I stand in Kensington Palace co-ordinating an event for the future King. Thanksgiving dinner with Robbie and Ayda Williams and their A-List guests. Or ironing Howard Donald's shirt, as the Take That star practices his best man speech. Insane moments in a roller coaster life.
"Liz Taylor – simply one of the kindest, funniest, maddest friends I have."
"Elizabeth would be more productive if she wasn't so bossy." My school report read, aged 4. That bossiness, or determination as I prefer to think of it, has driven me to achieve beyond my dreams. Much to the dissatisfaction of my domineering father, I didn't pursue a safe career, I opted to captain my own ship and navigate the world of professional event management. Combining my pathological attention for detail, steely business focus and endless creative drive, I forged successful businesses spanning over 35 years......My journey is not a typical entrepreneur's guide, but there is nothing typical about my world. It's a real life told in fabulous memories."
"If you were marooned on a desert island with Liz, she wouldn't build a life raft. You'd have a cruise ship within the hour! Just love her."
Buy the book now!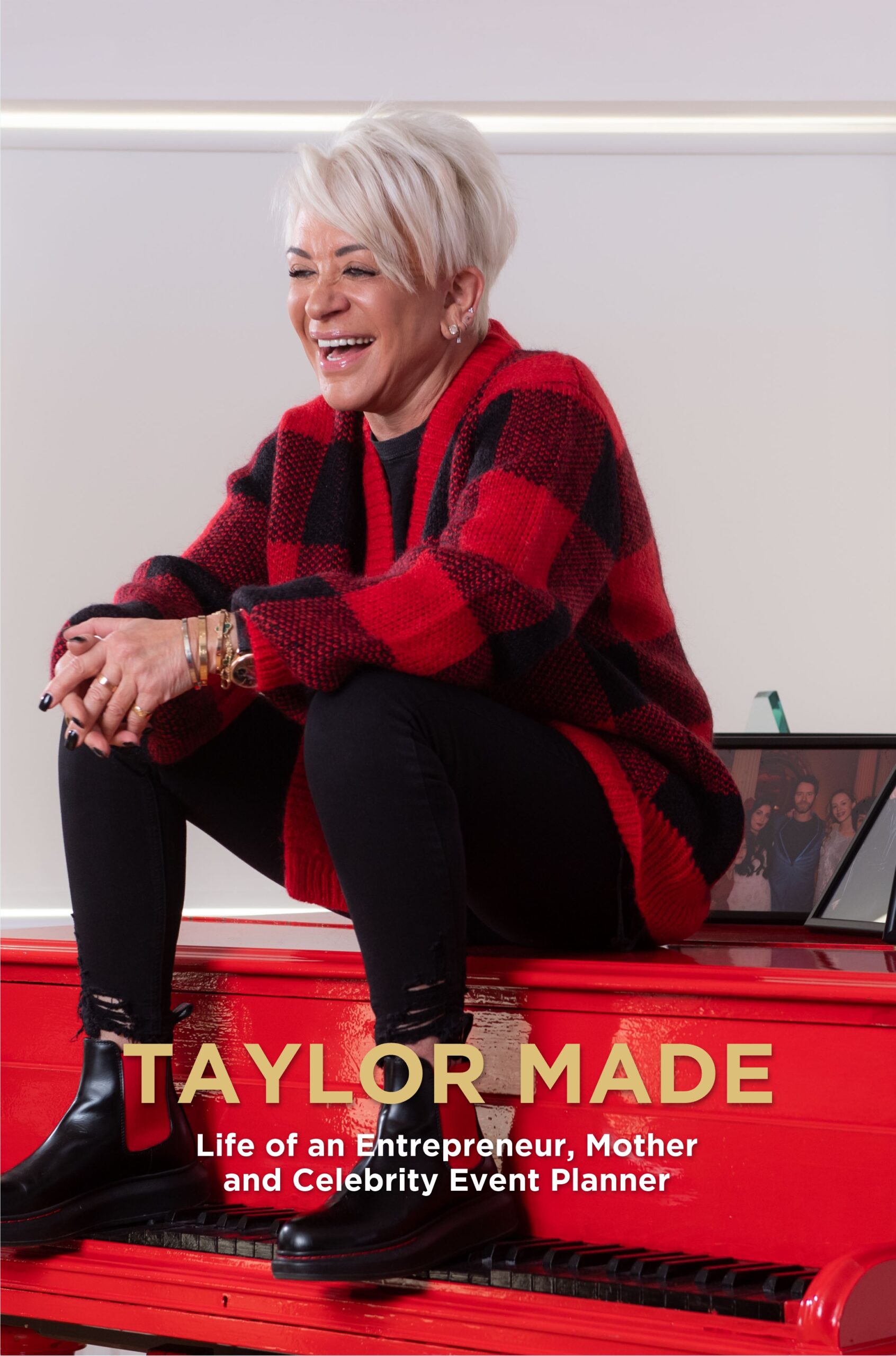 ---
To order your e-copy of event planner Liz Taylor's biography, Taylor Made: Life of an Entrepreneur, Mother and Celebrity Event Planner visit Amazon here: