I have news for you. Christmas is not moving. Not even for Coronavirus!  And I for one am glad. One of the things that I enjoy most about my role as a hospitality consultant is working with established venues to really help them make the most of their commercial assets. After all: if you've got it, flaunt it!  And with the hotel sector in mind as we head towards Christmas, my years as an event planner have given me a keen eye. And an expert understanding of what companies are looking for in a festive party venue. There are hospitality businesses who, now more than ever, need that independent assessment to ensure that are maximising on their venue offering. Ensuring that no opportunity is lost.  My phone has been red hot!  But you get some advice for free, in my tips to make your hotel stand out as a Christmas Party venue.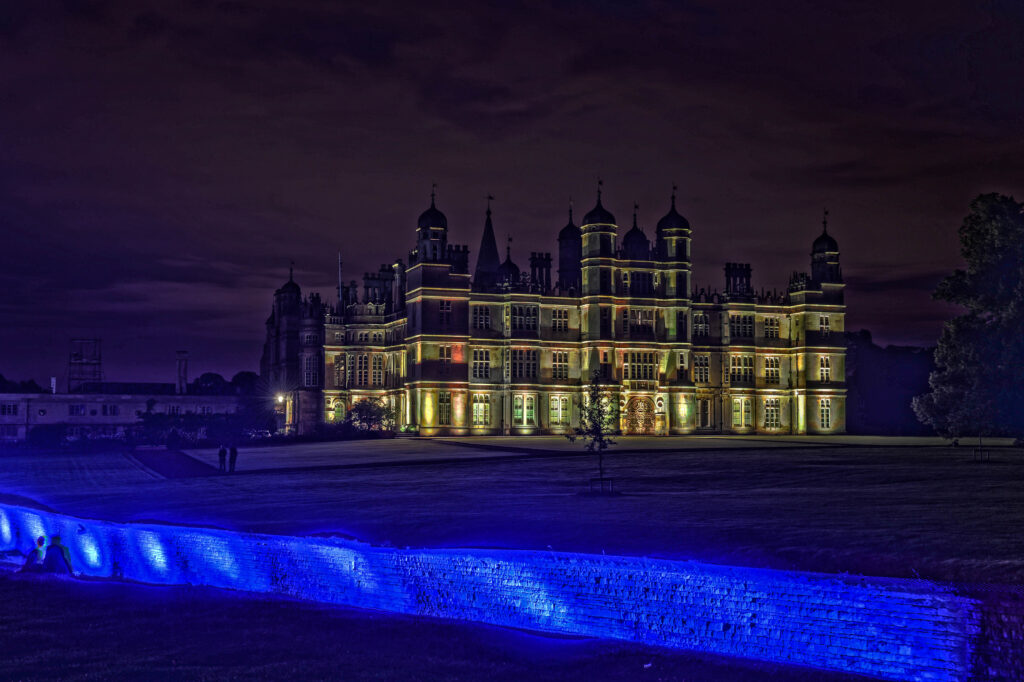 IF YOU'VE GOT IT, FLAUNT IT THIS CHRISTMAS
Now, I know what you're thinking. Rule of 6. And I agree, that in the short term the limitations on groups who can meet socially inside and outside have put a dampener on the idea of festive party. And yet, recent research suggests that three quarters of people are confident that Christmas parties will be allowed to go ahead this year despite the Coronavirus. So, I'm taking the optimistic route. I always do. Focussing on the notion that by Christmas larger groups will once again be able to enjoy Covid-safe occasions, and that hotels need to be ready for this. Here are my tips to make your Hotel stand out as a Christmas Party venue.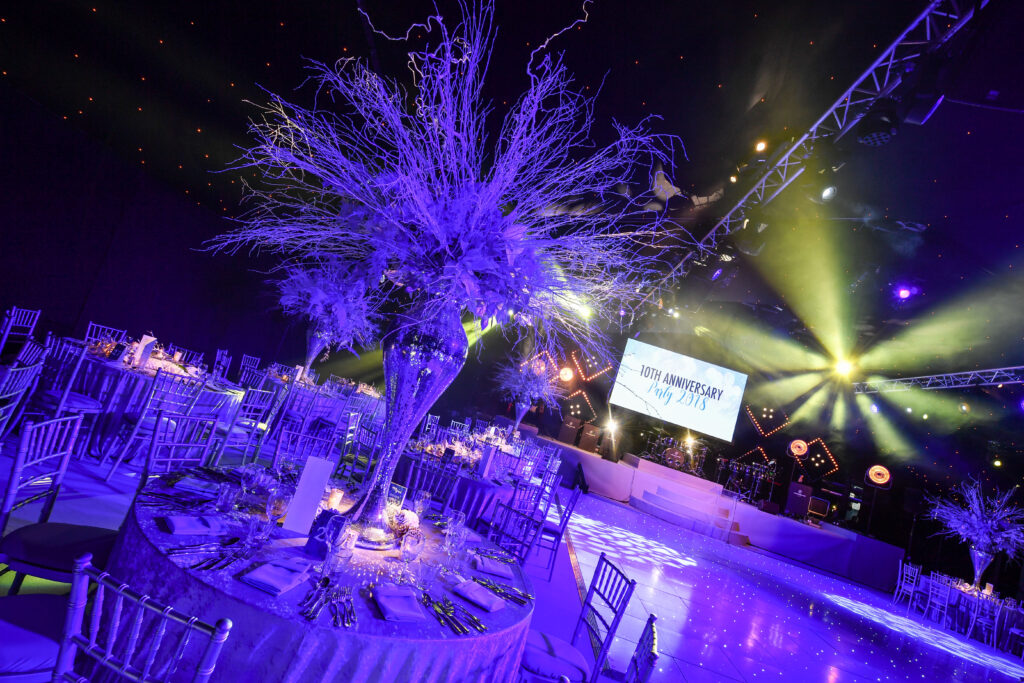 STYLISH SAFETY FIRST
Safety is first on my list of tips to make your Hotel stand out as a Christmas Party venue. Not usually the top of the list where Christmas parties are concerned. But 2020 is a year like no other. This year, companies are prioritising the safety of their staff over everything else. Hand sanitisers and adhering to social distancing procedures are a minimum requirement. If you haven't already done so, it's a good idea to have a blog or landing page on your website created just for Covid-19. It should explain how you're making the venue as safe as possible for guests and party revellers.
Bigger is better! If you have large event spaces, now is the time to shout about them. Explain to potential customers that you're open to smaller parties booking the larger spaces. A concept that some clients might not expect.
Access to outdoors is another key component of a Covid-safe Christmas party.  Design the space with fire-pits or chimineas, socially distanced seating and offer canopies dressed in twinkling pea lights overhead to demonstrate an all-year option.  Many agricultural buildings in the grounds of country house venues have a solid roof for shelter, but open sides.  Throw out the hay! It has just become a rustic Christmas party space. Large. Well ventilated. With shelter from the rain. Get busy transforming it!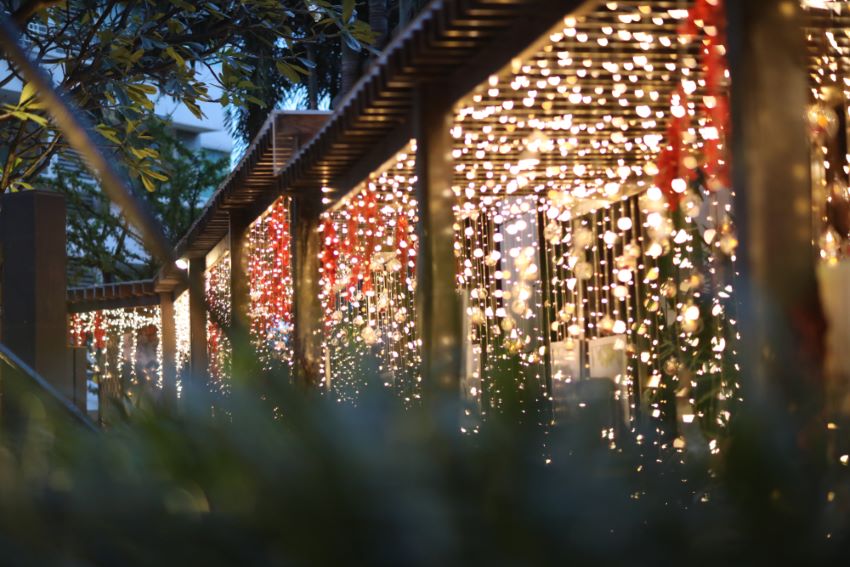 Importantly, be sure to share images, videos and content of your outdoor party spaces regularly on social media channels.  Be creative to stand out. Send invitations to key buyers to view the new 'outdoor venue' in the form of branded gloves and woolly hat sets for example. Or personalised mini flasks that each guest can bring along to the party and have filled with mulled cider. Get the message out.
HELP THEM SEE THE LIGHT
It's one thing to say your venue has great party facilities, but unless you can show potential customers the versatility of your space this may not translate into actual bookings. People find it hard to visualise how a space can be transformed. You need to show them with good, professional photography and ideally videography.
It's worth getting a photographer on your books so that every time you have a large-scale event where your room is at its best dressed, you bank more shots of it looking sensational both before and during the party if you have your clients' consent.
Particularly with Christmas in mind, if you have no appropriate festive photography then try dressing the room for a socially distanced open day and take some images this way. Whilst also showing off the space to potential clients, you could also include a tasting menu to attendees allowing them to sample catering on the day.  A video of this event can be transformed into a high impact show-reel. Blend with advice on how you have staged the event in a Covid-safe way, and it is a vital tool to assure customers looking to book – that you have your finger on the safety pulse.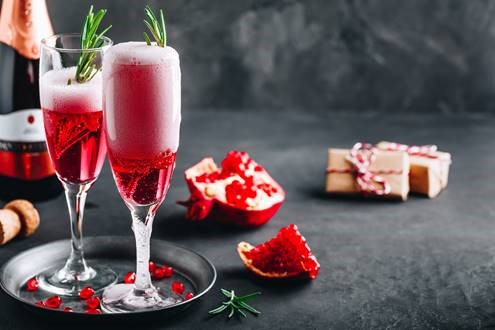 Potential partnerships with an event planner could help here also. One may collaborate by dressing and theming your space in different designs, in return for publicity or an 'exclusive' supplier arrangement.
For future reference, and this year is an exception, we usually we'll start promoting Christmas in July at the latest. Therefore plan this event into your marketing budget for 2021.
FLEX YOUR ASSETS
As a hotel you're already have one up on other venues, as many clients are looking for an 'all in one' solution to the Christmas party. Accommodation and onsite parking have become extremely desirable in a venue for customers wanting to avoid using public transport.
It's worth packaging up an offer with car parking included for multiple room bookings. Publicising this as a premium add on to Christmas party bookings. It will help to attract clients who are specifically searching for accommodation and are nervous of using taxis or trains to get to you. And of-course, the more people who stay and are wowed by your rooms, the more chance of repeat bookings in the future.
Large car park?  A huge asset. Think drive in Christmas movie cinema.  Classic movies for a family event in the day, then maximise the revenue from the space with an adult Christmas film in the evening.  The Hotel can provide festive food and drinks, served to the cars. Think burgers. Shakes. Ice cream sundaes.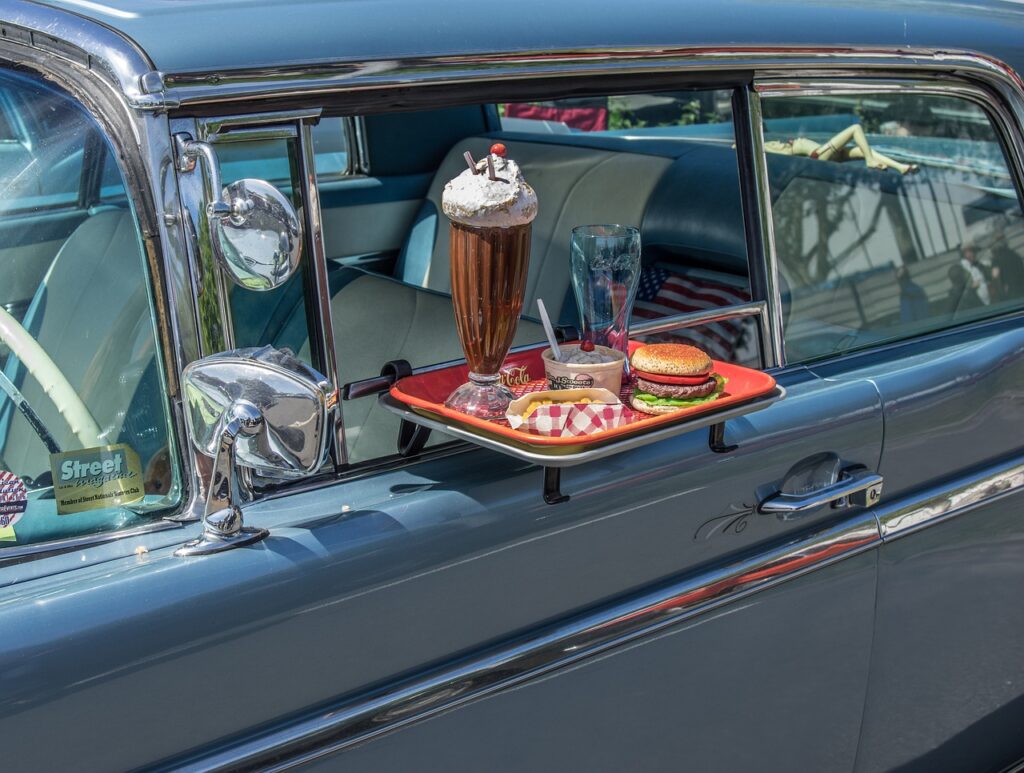 UNDERSTANDING OFFERED
Companies are quite rightly nervous about committing to large spends at the moment. Not only is there a very real possibility that Christmas parties may need to be cancelled, there is an uncertain economic outlook and less money for staff recognition events. By showcasing the fact that you are flexible and understand the economic backdrop, you are making the decision easier for them. It may be difficult to offer a free cancellation policy but allowing them flexibility to postpone to a later date would certainly be beneficial. Some hotels are already publicising summer parties to attract the more Covid-cautious customers who want to celebrate, but are too uncertain to take the plunge before Christmas.
Overall the outlook for Christmas parties is fairly optimistic,. But wiith the added pressures and restrictions that have been placed on the general public this year, there's certainly a feeling that people want to let their hair down. With clever marketing tactics and sharing the right information to potential customers, there is an opportunity for your hotel to stand out against the crowded marketplace of Christmas party venues. Just step back. Take a fresh look. Or call me!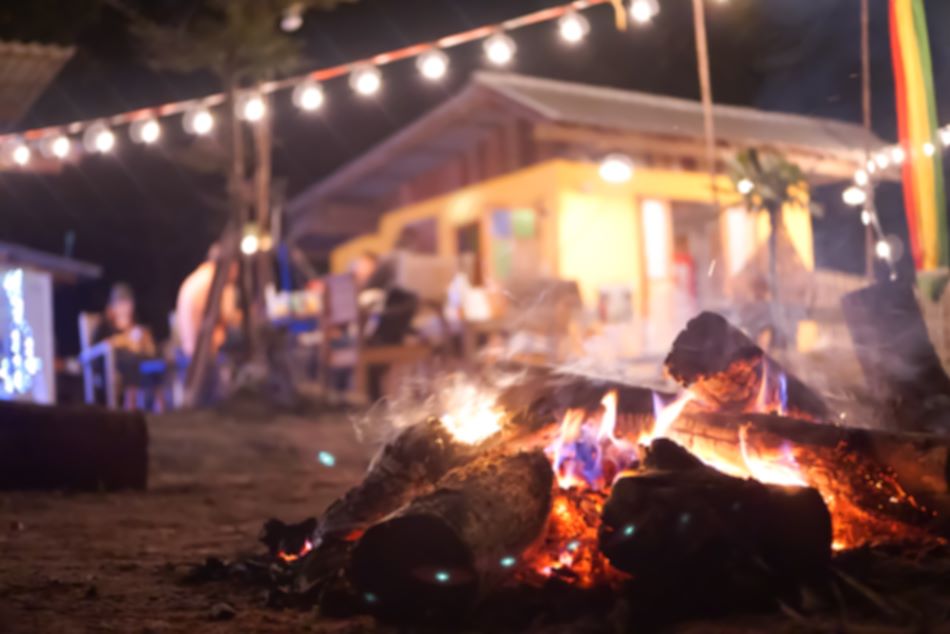 LISTEN
I have discovered this podcast by Hotel giants, IHG. What I love is the way in which it focuses on where hotel properties fit into local cultures and cultural milestones. Establishing the brand as a leader in creating unique global experiences: https://life.intercontinental.com/podcast/