With International Women's Day just next week, Liz has been catching up with some of the UK's top female entrepreneurs. Ready to share their words of wisdom, for others hoping to emulate their success, and looking at the unique set of advice from four of the UK's top female entrepreneurs.
"In my Events That Made Me Podcast I have had the opportunity to meet some of the world's most brilliant business minds. I've been particularly impressed with the women who have made it in industries that still to this day, can be described as a man's world.

"It's so important to share stories of successful females, women who have made it to the top and stayed there. It's the only way to show the next generation that being a woman and having an amazing career is possible. And of course, the gender pay gap doesn't exist when you're the boss!
"I've selected some of the most memorable pieces of advice from the interviews with women that impressed me in different ways. Each brought their own unique take on their success. Yet each had a similar story. Some humble. Some self-deprecating. Others supremely confident. They have enjoyed careers that have spanned decades, taking them to places they could have only dreamed of. All have been extremely lucrative.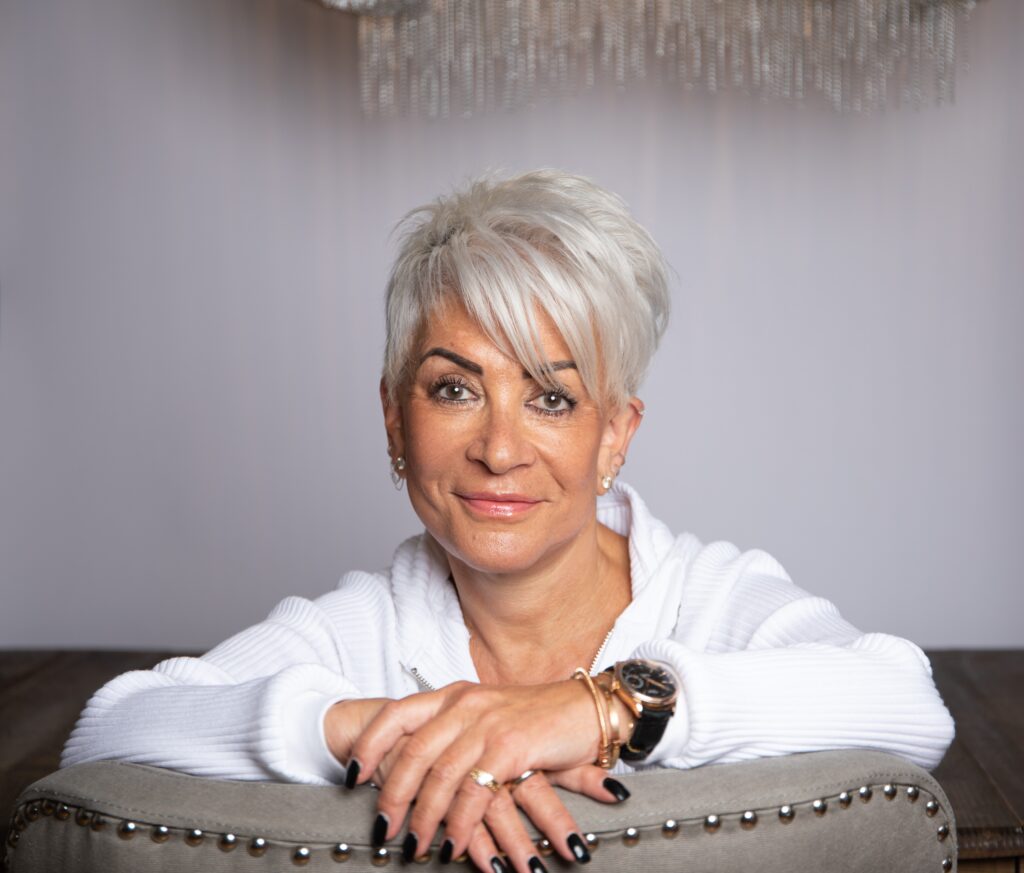 "It has been a both refreshing and hugely inspiring to hear how they have tackled challenges.  Reinvented themselves and their businesses when needed. And trusted that all important gut feeling to forge ahead with ideas they just knew would fly."
Read on for advice from four of the UK's top female entrepreneurs to celebrate International Women's Day #breakthebias.
"Morals and success in business don't have to be mutually exclusive." Sandy Lyndsay, Founder of Tangerine PR, and The Juice Academy
Running one of the UK's most successful PR companies wasn't always a dream for Sandy Lyndsey. She stumbled upon her forte and her future career, while working in an admin role for the British Amateur Gymnastics Association. A moment she describes as "like the sun coming out from behind a cloud."
From here she would work for various PR agencies in Manchester and find herself outraged by the shameful pursuit of profit ahead of employee wellbeing and client relationships. It was this realisation that eventually led her to set up her own PR company, Tangerine PR, and the rest as they say, is history.
"I didn't want to treat people badly" said Sandy. "I get that one of the marks of a successful business is profit. I didn't believe then and don't believe now, that you have to chase the profit. I believe that you do bloody good work, you treat people properly and the money will follow.
"I was told that I had too strong a moral streak and I was offered redundancy. I started to believe that the only thing I could do was set up my own business and start to run a business that is both profitable and ethical. You don't have to choose, you can be both, they're not mutually exclusive."
With more than 40 employees, and Tangerine is one of the UK's most recognised PR agencies.  64% of the business is employee-owned, meaning everyone who works there is invested in the business. Each staff member reaps the benefits of helping the business to grow and receives a tax-free bonus at the end of each year.
Listen to Sandy Lindsay's full interview on the Events That Made Me podcast here: https://podfollow.com/etmm-liz-taylor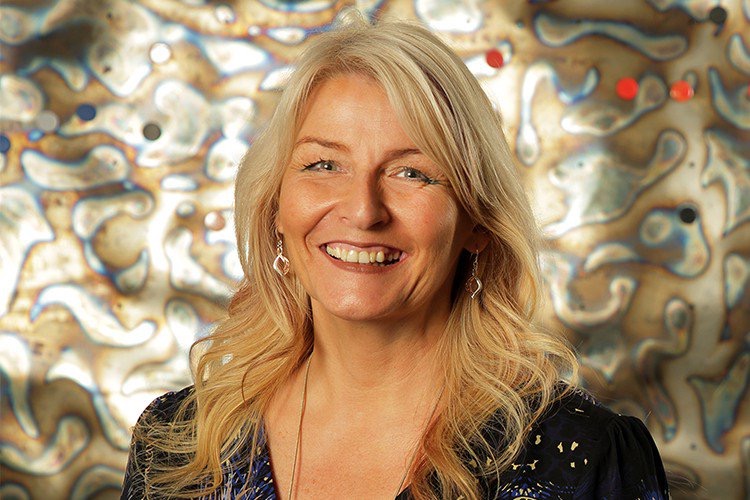 "Find a niche and treat your customers and staff like family." Carole Nash, founder of Carole Nash Insurance.
The next in our advice from four of the UK's top female entrepreneurs comes courtesy of the former owner and founder of one of the UK's most successful start-up insurance brokers.  She created her company in 1985 with a £2300 redundancy pay out. She spent the money on an indemnity insurance and installing a phone line at her kitchen table. In 2017, she sold Carole Nash insurance for an undisclosed sum (thought to be around £70million).
Carole spotted a real niche for a specialist insurance company to provide cover for vintage motorcycles. It was this targeted approach that would help her achieve astounding success over the next two decades. Expanding the business to over 230,000 policy holders and leading her to places she could have only dreamed of – lunch with the Duke of Edinburgh being one.
"The old boys loved their motorbikes," she recalled in an interview with Liz, "they really looked after them so they would hardly ever make a claim."
A naturally humble person, Carole believed in treating both staff and customers like family. Her clients all knew her personally and she would take the time to chat to each one. When she eventually sold the company, it was the team ethic and companionship that she missed the most.
"I miss the camaraderie, because I was a worker with them, if we were busy, I would still make them coffee. For every birthday all the girls got a bouquet of flowers and the boys got six cans of lager. And every Easter, they all got an Easter egg from me. So even though it got bigger and bigger it still had that family feel about it. "
Through all she remains extremely humble. A unique quality rarely seen in those at the very top of the game, especially making waves in a man's world. Carole recalled her proudest moment:
"I've always had a low esteem of myself and it's something that's always there. To a point, I think it still is now. I like to stand in the background. In 2002 I was awarded the personal lines broker of the year. They'd never had a woman in insurance running a company and so to get it in the way that I did, was unbelievable. That always stands in my mind. It was a male orientated business and a male oriented hobby. "
To this day, the first motorbike she ever insured, an AJS 1927 is still insured through Carole Nash insurance, a testament to the brand she built and the 'family' values she instilled.
Listen to Carole's full interview on the Events That Made Me podcast here: https://podfollow.com/etmm-liz-taylor
"Work hard, and say yes until you need to say no." – Linda Plant, founder of international knitwear brand, Honeysuckle
Linda Plant always had the determination and vision needed to achieve her goals. As a teenager she was driving force behind the family growing their empire from one market stall to 14.  Eventually creating a successful wholesale business. Self-made, multi-millionaire, Linda, was the first woman to float her business on the stock exchange and believes her market trader roots to be the main reason behind her success.
Her main piece of advice to people is to say yes to opportunities, even if you're not sure how to deliver them.
"I never ever believing in refusing an opportunity, seize an opportunity. Always say yes, until you've got to say no."
"The truth is, it was a long time before I ever looked back and thought how did I do that? Was I afraid was I scared? When I think back, I was a kid. I just wasn't like a kid.
"By the time I left school at 15 we had one stall in Sheffield market, a very successful one and I just couldn't wait to leave school. I said to mum that I wanted to leave school and she never dreamt to say get an education, get GCSEs, she said alright, yes, leave."
It was this foundation that instilled her business sense and eagerness, she concluded:
"I came from very, very, poor beginnings we had a lodger to help pay the rent… but that drive, that motivation it's in you and it doesn't go away. It just doesn't"
Listen to Linda's full interview on Events That Made Me here: https://podfollow.com/etmm-liz-taylor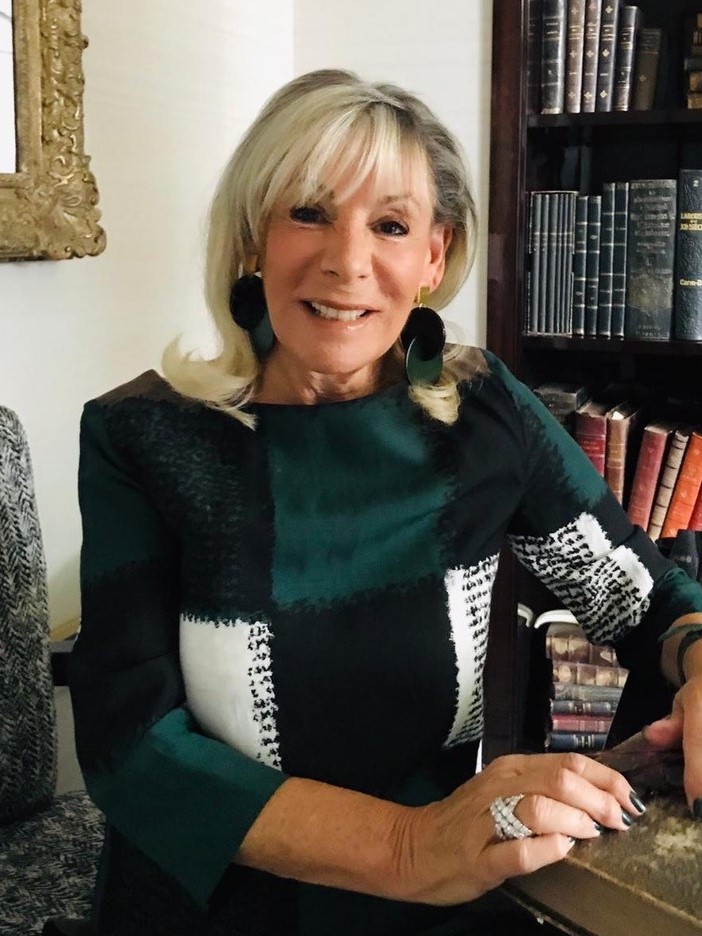 "Decide your non-negotiables, play to your strengths and avoid perfection paralysis." Jennie Johnson, MBE, founder of Kids Allowed and CEO of My First Five Years
Last in our advice from four of the UK's top female entrepreneurs comes from Jennie Johnson. This lady let nothing stand in the way of bringing her vision of what a high-quality childcare provider should be to reality. Her plans were ambitious, involving custom built nurseries and giving every child free access to outdoor play all day. But she knew the points on which she wouldn't negotiable and brought in the right people to plug the gaps in her own skillset. Kids Allowed was a huge success, and eventually she sold the business for a 'lifechanging' undisclosed fee.
Talking to Liz Taylor on the Events That Made Me podcast, she shared her advice for others looking to emulate her success.
"I have no idea how we pulled it off to be perfectly honest. I very quickly realized that I didn't have everything I needed to make this happen. I am not a details person. I never have been. I can have the ideas, the passion, the vision, don't get me wrong. I pay attention to the important stuff, but I'm not going to be the one that's going to sit there and write a financial forecast and a plan.
"I knew I needed somebody that was the details person to be the other half of the idea. So, I approached my auntie. I said to her "every person I'm speaking to is saying if you could deliver something like this, I'd send my child there."
Jennie also shared her advice on overcoming what she terms 'perfection paralysis'.
"I'm very much a jump in with both feet, girl. I think so many people have perfection paralysis, and they overthink, and they talk themselves out of it and they never do the thing that they've got within them.
"There's never a good time to do anything. So, if you've got to wait for that perfect, it isn't going to happen. Can you afford to lose, can you afford for this to go wrong? Because there are no guarantees when you start something new. So, you have to work out your what's my worst-case scenario." "If you can cope with your worst-case scenario? What are you waiting for?"
Listen to the full interview with Jennie Johnson on Events That Made Me here: https://podfollow.com/etmm-liz-taylor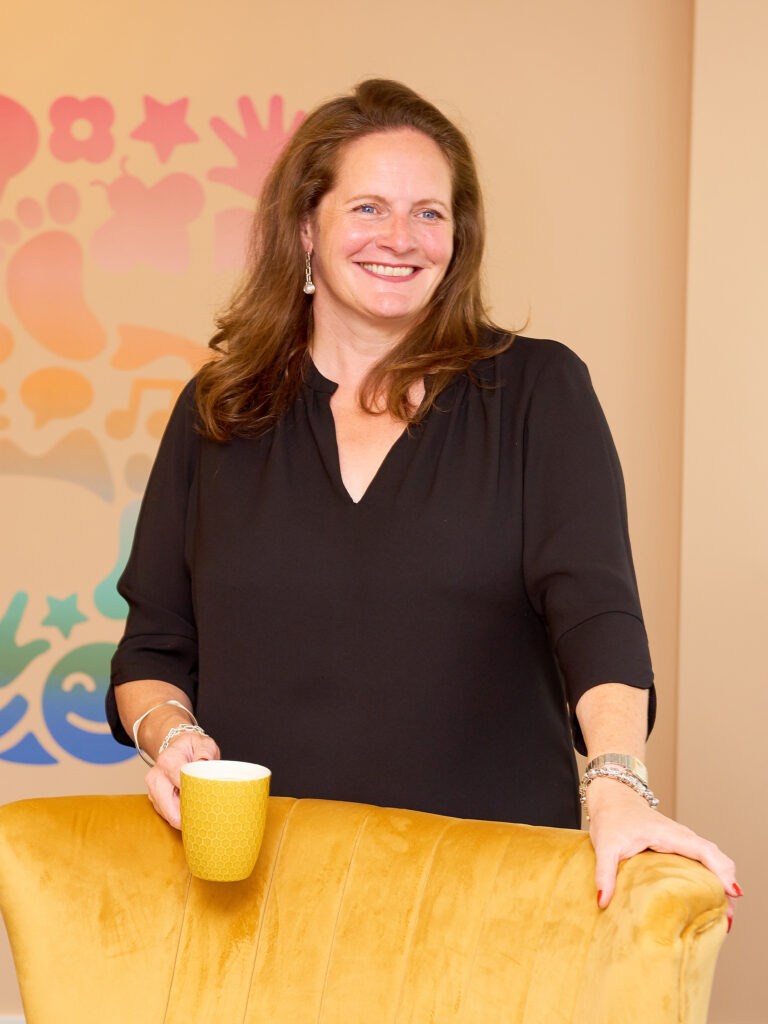 FURTHER READING:
As women we often equate success with burnout so it's refreshing to read about female bosses that are prioritising work/life balance and still reaping the rewards of success:
https://www.marieclaire.co.uk/life/work/female-entrepreneurs-752727
How do I relax and reset? Each year I head off on a yoga retreat. I spend a week allowing myself to unwind, detox and just be. It's literally like learning to breathe again. It's so important to allow yourself time to prioritise you.
TRY TO MAKE THE TIME FOR SOME OF THESE IN YOUR WEEKLY ROUTINE:
https://www.yogajournal.com/practice/yoga-sequences/yoga-for-inner-peace-stress-relief-daily-practice-challenge/
Thanks for sharing the advice from four of the UK's top female entrepreneurs, and good luck to all entrepreneurs out there!