So, your PR team has worked its magic and landed you an interview on primetime television or radio – that's the hard work done, right? All you need to do is show up looking your best and breeze through the interview. Well. Kind of. I'm certain that's what some guests do and will still pull off a perfectly fine interview. However, if you really want to maximise your media moments, then now is where your hard work begins.
A media interview, especially if it is broadcast, can be a game changer. It has the potential to catapult you and your business to success you've always dreamed of.  Do your interview well and you'll likely be asked back next time there's a relevant topic or news hook that's within your area of expertise. Be flaky, flustered, ill-prepared or, lord help you, show up late, and it's possible you'll be blacklisted for the foreseeable. No pressure.
Having done hundreds of media interviews, and still counting. Appearing on everything from the red sofa of the BBC Breakfast studio to starring in my own Channel 4 documentary AND undertaking extensive media training; I've picked up a few tips and tricks along the way. Read on for my guide on how to maximise your media moments.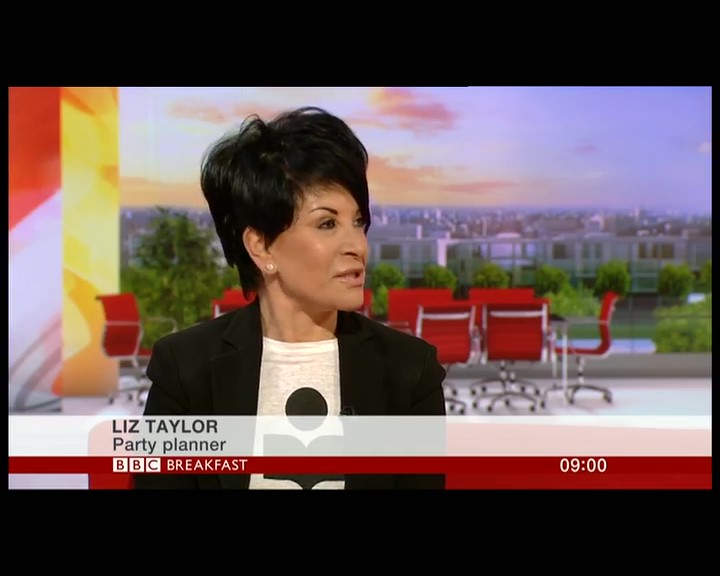 BE SURE YOU'RE FULLY BRIEFED
A good PR team would never just set up and interview and then throw you in at the deep end without a full briefing.
You can and should do your own research, but if you have PR advisors in place, allow them to do at least some of the legwork for you.
A PR briefing will include all the practicalities. Call time. Location. Whether it's live or pre-recorded. As well as a list of expected questions. Use this. Practise your answers and arm yourself with the research and statistics needed to back up your opinions. You have the opportunity to position yourself as an expert so use it to its full ability.
I always ask for an idea of the interviewer's style of questioning to be included and if possible, what the initial question will be. I like to know if I'm heading for a Jeremy Paxman style grilling or worse, whether I'll be in line for any practical jokes. I've seen this type of format backfire spectacularly for professionals before now.
Generally, in a PR interview briefing, we'll run through any hot topics that could be spun in a negative direction. Together we'll decide on which of my views to share and which opinions should be kept closer to my chest, as well as devising a company standpoint on any tricky topics.
Finally, it's wise to run through how to deal with difficult questions. Being able to maximise your media moments can mean navigating the tough questions. A full briefing will not just limit the potential for kerb balls. It will make you feel more relaxed as you'll be fully prepared to deal with whatever is thrown at you.
FINDING OUT THE FORMAT
There are lots of different types of interview formats each with their own pros and cons. From live studio in front of an audience, down the line, or radio phoner interviews where you will sit and speak live to tens of different hosts one after another.
Discuss with your producer, which format it'll be ahead of time. Be sure to ask questions and get them to talk you through it. It's an important step for any interview preparation.
For a full list of interview formats and how to deal with them visit: https://www.mediafirst.co.uk/blog/16-different-media-interview-formats-and-how-to-handle-them/
MAKE GOOD OUTFIT CHOICES
I hate to sound frivolous but what you wear is important.
It goes without saying that you'll feel more confident if you're looking your best, but I have some practical clothing considerations for you, too.
Never wear anything too tight, you'll regret it when you sit down to be interviewed. It can be extremely off-putting if your outfit results in you struggling to breathe.
Never wear all black. I take my own advice on this now. Choose colours that stand out and complement your skin tone – a contrasting top and jacket works well. Sidestep houndstooth, herringbone or stripes as they'll play havoc with the camera causing a strobing effect. And, if you're planning to accessorise, avoid heavy jewellery that can knock against the microphone.
Finally, think about the image you are trying to portray. I wear items that are slightly more outlandish because that's my persona, and I'm in a creative business. If you're putting over a serious message then think about how you, yourself will be perceived. It's a sad situation but people do judge a book by its cover.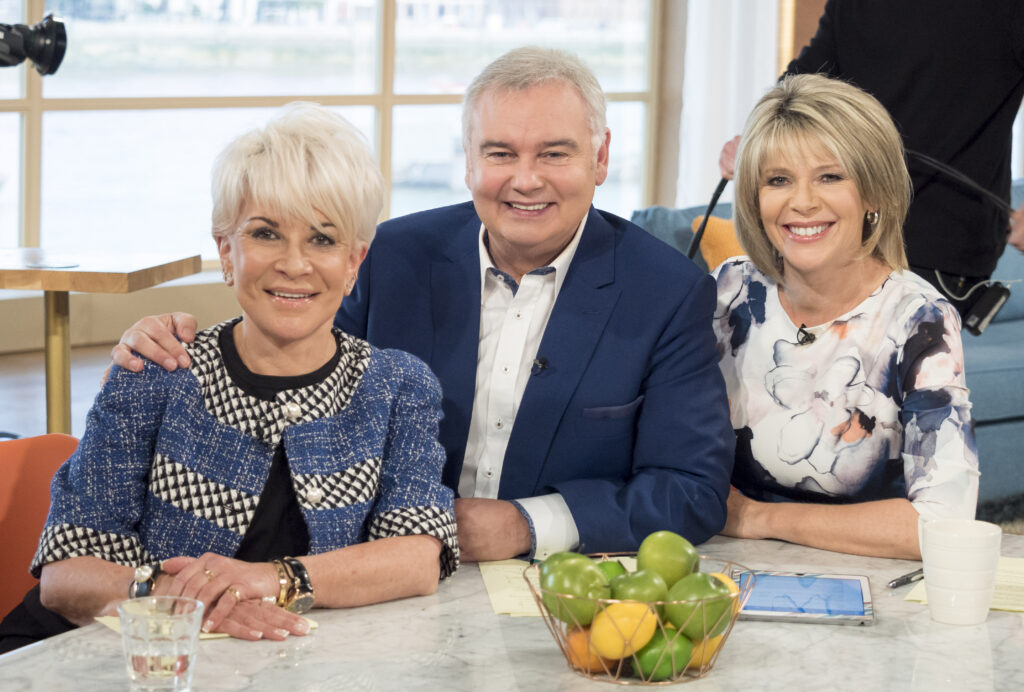 ABOUT FACE
If you wear make-up normally then it's an idea to put more on than usual as it'll show up less on camera. Gone are the days of all studio guests receiving the make-up artist VIP treatment but if you want to invest in one personally, I would highly recommend choosing somebody who specialises in television make-up.
Some tips: use powder to stop the shine. Highlight your eyes, viewers will connect with you better and trust you more. Sweep long hair away from your face so they can see your features.
KEEP YOUR COOL IN A STUDIO SETTING
Entering a TV studio for the first time is intimidating. There are bright lights shining on you. Busy people dashing around. Producers, crews, reporters talking to one another through earpieces. Organised chaos.
Generally, though, everyone is there to support you. You can arrive early to try and acclimatise yourself to the busy media environment if you feel that will help.
A few pointers of things that could put you off your stride. Presenters may not look at you when they're asking questions or when you're answering. While you give your reply they're already preparing for or reading what's coming next on the autocue. They will know they're off camera.
Studios are small spaces even if they look big on screen. They're dark and cramped and those nice views behind the presenters are probably computer-generated graphics.
Think about temperature too. Even if it's miserable outside you can be sweating under the studio lights. Wear layers that can be removed or added if needed.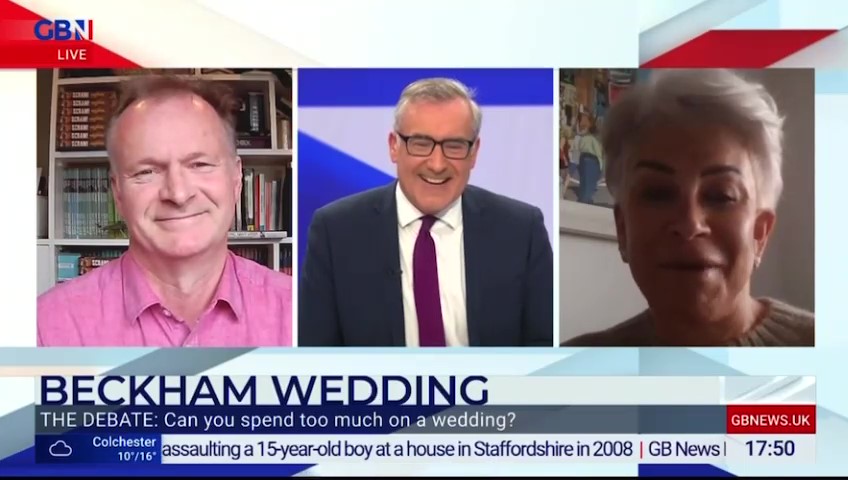 STAY ON MESSAGE
Many people worry that they are going to repeat themselves in an interview, but if you watch any trained media professional, you'll see there's always an element of repetition. Especially politicians. They know the interviewer is likely to lead them down a path they don't want to go so they will have a few key points that they'll always try to bring the discussion back to.
Replication is very deliberate. The three key things that need to be communicated have been decided ahead of the interview. To maximise your media moments, your media messages need to be clear and concise. So, my advice is to have three key messages that you've rehearsed and recited. If you find yourself lost or rambling, return to them as your safe point.
DON'T NAME DROP
This is especially important if you're appearing on the BBC where the news team has to stay impartial. They are usually unable to endorse any products, services, or business so if a guest turns up in head-to-toe branded items and repeatedly drops in the company name during the interview, it's likely to ruffle a few feathers.
Speak to the journalists beforehand and ask them if there's a way to get your company name mentioned. It could be in an introduction, in the graphic that displays your name or in the chyron (the rolling text that appears at the bottom of the screen). If you do drop the company name be sure to only do it once. Pick your moment.
SHARE AND SHARE AGAIN
I cannot stress enough that your interview is not finished the moment you leave the studio. Check with the producers that you can share your media moment on social media then schedule in some clips for the coming weeks to drive engagement. If it's a longer interview, then it's wise to cut it down into bitesize chunks which are easier to digest on social channels. Knowing how to maximise your media moments is also about maximising your social media opportunity!
Having your time in the spotlight is and should be a celebratory occasion, so be sure to put in the work beforehand. Most journalists are there to support and help you, unless of course you're in the running for an election. However, as with most things in life, it pays to be prepared. That way your media moment will be remembered for all the right reasons.
GETTING IT WRONG
If you want to learn how not to do a media interview, then take a look at this compilation of the worst media interviews of all time: https://www.pragencyone.co.uk/blog/public-relations/worst-media-interview-2/
FURTHER READING
Suffering from a bout of last-minute nerves? Try these tips to stay calm ahead of a media interview.
Thanks for sharing our advice on how to maximise your media moments!