As I write this blog, hundreds of theatres and arts venues across the country are illuminated in red to highlight the challenges for the events industry in the face of the coronavirus pandemic. Organised by PLASA, the Red Alert campaign has seen venues such as London's National Theatre, Manchester Central and the Aberdeen Arts Centre joining together in a show of solidarity. Thousands of people also taking to the streets for a day of action to campaign for meaningful support until venues allowed to open without restrictions. The impact of Coronavirus on the hospitality sector under a red spotlight. A positive action, in a negative situation.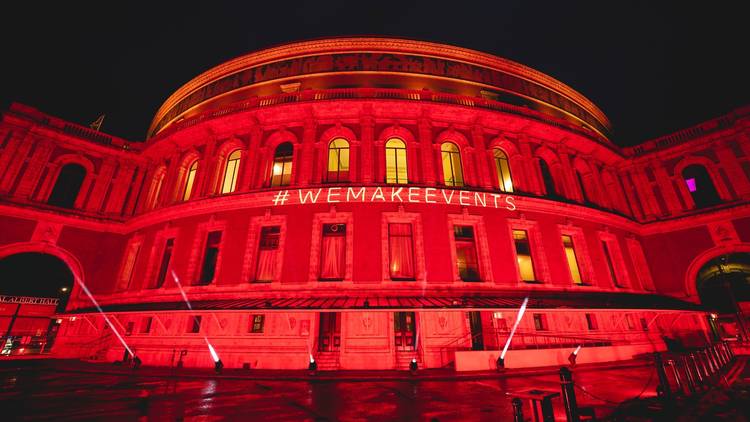 #WEMAKEEVENTS
Simply put on the PLASA website, without additional government support for the supply chain:
"the UK is not only in danger of losing its global position as a world leader in world class events", but "all of our incredible creatives and technicians could lose their livelihoods for good".
The impact of Coronavirus on the hospitality sector has been immense. This is the reality of 2020.
Yet this is not the only area affected by the new rules and regulations surrounding coronavirus. The hospitality industry is also facing significant challenges. And as with many counterpoised industries, each are intertwined, their joint fate tied together on the same co-dependent path. If one fails, the other may well follow.
The hospitality industry has had more of a boost recently. Rishi Sunak's 'eat out to help out' scheme has seen many outlets packed with diners at the beginning of each week. Yet this is only available for the short term. What happens next – when the nights draw in and we naturally take to spending more time indoors and less time eating out? Will the Government support continue? Or will a wasteland of restaurants, pubs and bars be part of the Covid-19 legacy?
I am a positive person. Yet, the bleak economic backdrop does little to allay even my concerns. Today employment levels across the board have reportedly fallen at the fastest for over a decade.  Come winter, people will almost certainly have less money and less disposable income to spend on going out, eating out and staying out.
So, what is the answer?
As a hospitality brand consultant I am firm in one belief.  In order to meet the challenges posed by the impact of Coronavirus on the hospitality sector; we must take positive actions to create positive reactions!
FINANCIAL SUPPORT
PLASA has three main objectives for the Government to consider:
Grants – not loans – made available to businesses in the events supply chain.
Furlough scheme extended until the industry is back to work.
Extension of the self-employment scheme – tailored towards the live music industry.
All extremely worthy of the hours of protesting and campaigning, and a cause I'll certainly add my name to. But I fear the Government's purse strings may soon need to be tightened.
THE PIVOT
Pivoting is the buzzword of the moment, referring to how a business can change its strategy in the face of the crisis. We've seen great examples which have enable business survival. Bars and restaurants turning into take-aways or click-and-collect services. Wine shops hosting online cocktail making masterclasses to reach even more customers with an immersive experience. The cannier brands have also scaled down their menus and offered a lower price point, recognising the financial difficulties people face while still managing to operate profitably.
THE CUSTOMER
Planning ahead is another key factor in ensuring survival. Those enjoying success now are the companies that invested time and resources into preparing thoroughly for a reopening.  Preparation now means you can hit the ground running when Government rules change on meetings, wedding etc.
Remember too. In your planning acknowledge that the psychology of the buyer has been changed by lockdown. Take time to understand them once again. The Mandarin Oriental hotel has some interesting ideas to do with customer profiling. In the face of the global pandemic, the company quickly put together a task force of senior and hotel managers who categorised their guests into three main tiers – COVID-cautious, COVID-sensitive and COVID-fatigued. On reopening, the guest experience was then adjusted accordingly to each personality type. A lot can be learned from this detailed research which ties neatly into one of the hotel chain's brand pillars 'you are unique'.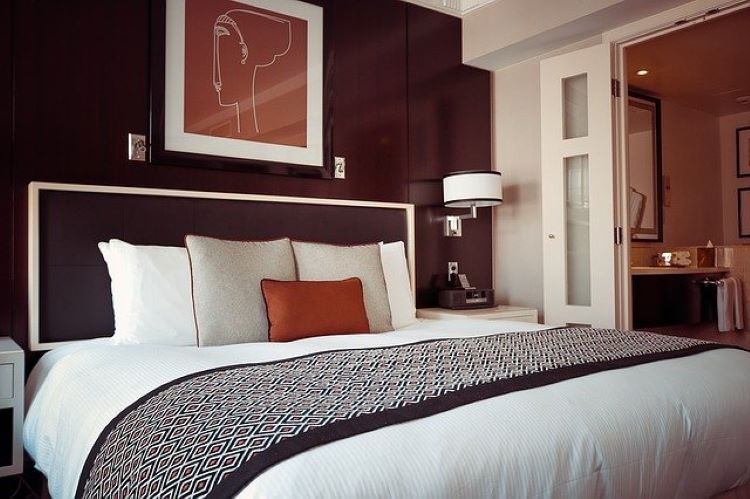 THE FUTURE
One thing we haven't considered is what happens if a dreaded second wave hits. For me, the Government has taken the right strategy in Greater Manchester by imposing local restrictions on visiting people at home. It certainly wasn't a popular decision, but amid rising infection rates and a poor economic outlook, a choice had to be made that put health and the economy on an equal footing. Closing off pubs and restaurants again would have been catastrophic for an industry already on its knees. As it would in the face of a nationwide lockdown.
Both the events and hospitality industries face an uncertain future, as we all do in terms of what happens next with coronavirus. I believe that it may be a case of only the strongest will survive. With those companies that invest in brand experience and brand purpose to engender customer loyalty reaping the rewards.
Now is not the time to be a shrinking violet with your marketing!
It is the time to strip back the historic plans. Look for a new path. Understand your resources, company assets and brand values. Develop initiatives to maximise on these.  Take time to understand your customers thinking and buying habits post Coronavirus.  Invest in brand communication.  Marketing that shouts your USPs loud and clear. The temptation is to wait and see. DON'T. Never sit back. Never sit still. More than ever, for a hospitality business to reach 2021 they have to place the greatest emphasis on delivering clever, thoughtful marketing, to underpin their survival.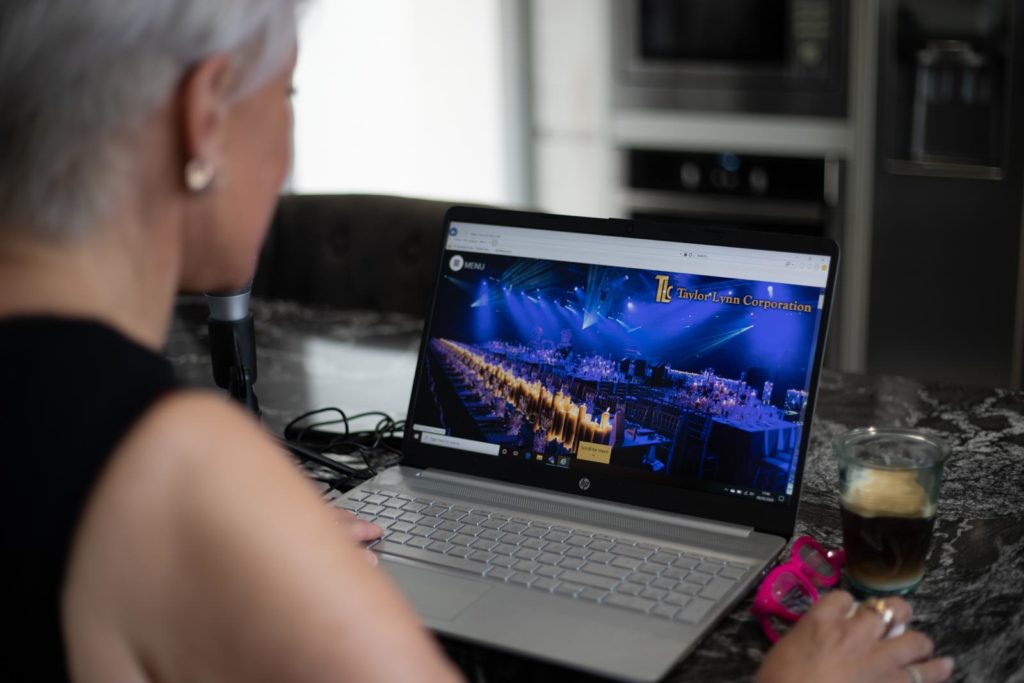 STAY CONNECTED
Every day seems to bring a change in rules, regulations and expectations. Of the many media outlets I follow, Conference News seems to provide me with the most accurate event industry guidance. I also keep up to speed with The Caterer and Hotel Owner for my hotel clients.