So many people have brilliant business ideas. It always amazes me how people continue to come up with new takes on old ideas.  Or completely new profitable products. But not everyone can make those ideas a reality. Sometimes it's time management. Life gets in the way.  We've all heard that old saying that life is something that happens while you're busy making plans.  Opportunities pass us by. For others, it's the fact that they want everything to be 'just so'. They want a finished product, service, or brand, before they reveal their idea to the world. It's this pursuit of perfection that can sometimes hold people back. In this blog I want to explore how to avoid perfection paralysis in business – a phrase I learned recently from a guest on my podcast, Events That Made Me – The Entrepreneur Edit, Jennie Johnson MBE.
Perfectionism is an interesting concept in business. On the one hand, the goal of it being perfect is a motivational tool and helps to elevate everyone's performance. People grow through the pursuit of excellence. But perfectionism can also stand in your way.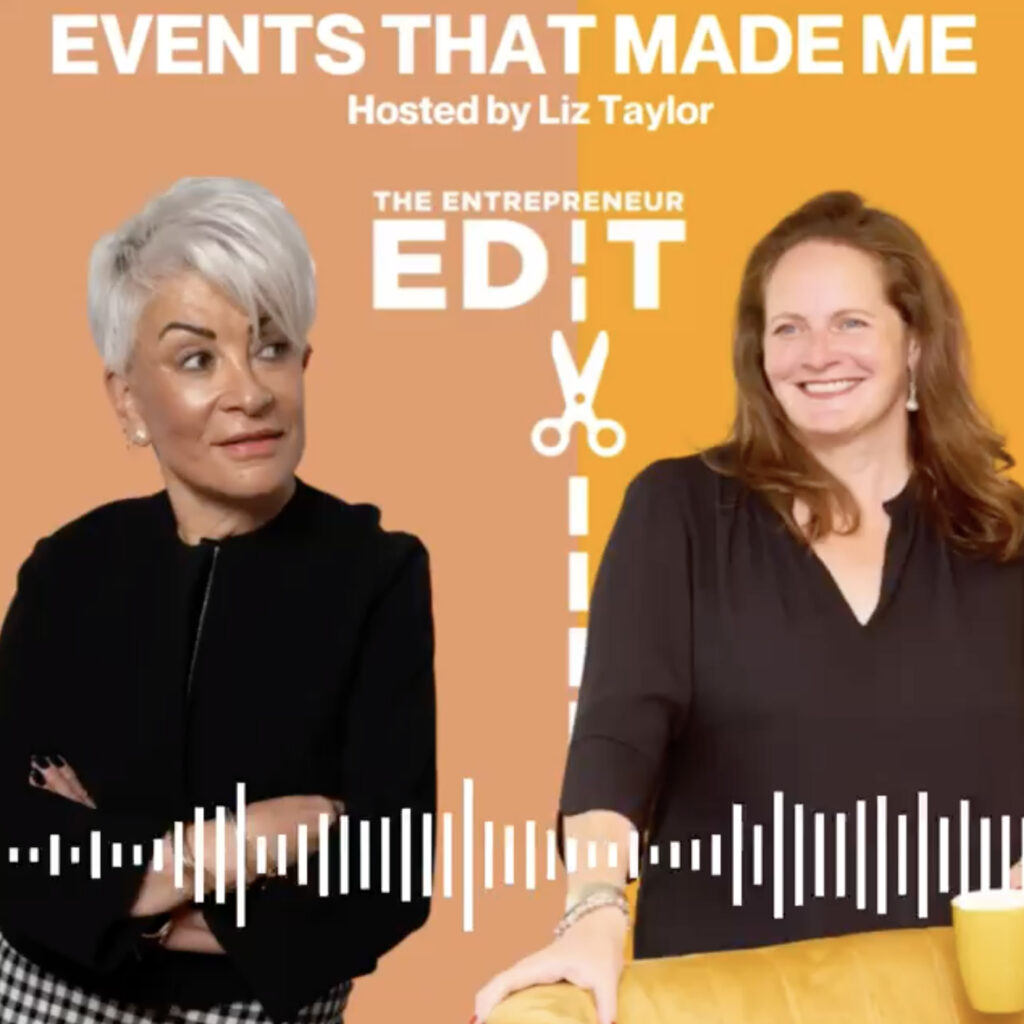 PERFECTIONISM – IS IT A HELP OR A HINDRANCE IN BUSINESS?
In any of my businesses I always strive to achieve perfection. We aim to over-deliver, and anything less than the best is frankly unacceptable. Perfectionism and having a laser-like focus on the minute details has got me where I am today. It's driven up our standards and makes us appeal to the high-end luxury market, the sector that I sought to attract.
Perfectionism doesn't give you an easy ride though. Sleepless nights. Endless lists. Checking, rechecking. It can be a stress-inducing quality. But for me it is essential.
For some people, the pursuit of perfection can hold them back.  And in extreme cases, stop them from achieving anything at all. I talked about how to avoid perfection paralysis in business during a recent episode of the Events that Made Me podcast. Jennie Johnson MBE, the founder of Kids Allowed and My First Five Years referred to this phenomenon, but it's actually very common and can completely derail even the most brilliant of ideas.
For Jennie this didn't happen. During our chat she said her success was partly due to not waiting for the elusive perfect time to make a business move:
"I don't have the thing that so many people have. They have brilliant ideas, but then get 'perfection paralysis'. I call it that because they wait for the perfect moment, and it stops them moving ahead."
WHAT CAUSES PERFECTION PARALYSIS?
It's different in everyone but the root cause more often than not is fear of failure or an inability to see alternative routes to the end goal.
Fear of failure freezes people in a state of inaction yet the irony is that it is only that fear that will ultimately lead to failure. In Jennie's words:
"I think so many people have perfection paralysis, and they overthink. They talk themselves out of it and they never do the thing that they've got within them. There's never a good time to do anything. So, if you've got to wait for that perfect moment, it's not going to happen."
The second point, about alternative routes is an important one. Always the end goal should be in sight, but does it matter how you get there, as long as you do?
HOW TO AVOID PERFECTION PARALYSIS
There is a famous saying by Reid Hoffman that's often referred to in the entrepreneurial community.
"If you are not embarrassed by the first version of your product, you've launched too late."
When I look back at the first event I put together. I'm not embarrassed. But it's a far cry from the jaw dropping projects we now achieve week in week out. For me at that time, with just £200 in the bank and a family to feed, the fear of doing nothing outweighed the fear of imperfection.
I was lucky, I needed my business idea to work, which meant I had no choice but to act.
But an end goal can seem far away, and if you're striving for perfection on each step, it makes the journey three times as long. A good starting point is to define your non-negotiables. What are the elements that you simply aren't willing to let go? In setting up Kids Allowed, Jennie had a vision, she had certain 'non-negotiables' such as the fact she wanted access to the outdoors for every child, but that meant she needed purpose-built properties – no mean feat. She realised her end goal and what she wasn't willing to compromise but she also knew she couldn't raise the capital on her own to do that. So, she found another route.
What it's important to remember is that not every little part of your idea will be able to come to fruition. It's life. Sometimes I have the most amazing visions and when we start to put it into practice, it's just not feasible. Certain laws, gravity for instance, if you're erecting an enchanted castle the size of a house, can get in the way.
I've never been one to admit defeat.  However I do feel I know when I need to find an alternative path. If that end product or idea cannot be executed perfectly, then I just need to find an even better idea! Doing something poorly, badly executed, is my non-negotiable.
If there is a plan and can't be executed to highest possible standard, then plan has to be altered. If we can't do it, we do something else just as amazing. Always delivered to that perfect standard. Knowing what is possible and what is not just means you need to be creative and work on a new plan
The same exceptional experience, but a different route. Change what you deliver.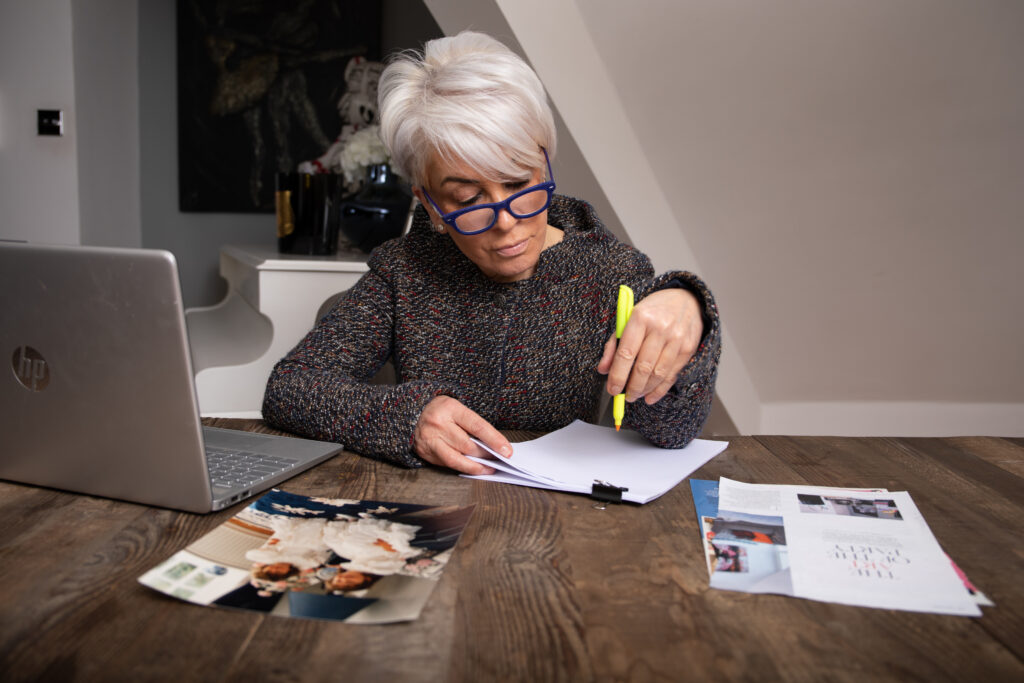 AN EVER-CHANGING GOAL
Perhaps the way to get past perfection paralysis is to strive for perfection but to also realign your thought process. Rather than perfection being the end goal, view your idea/ product/service as always evolving and growing. There will be moments of perfection along the way and very often the imperfections lead to an even better 'next time.' Mistakes pave the way for bigger, better, and more perfect iterations in the future.
Perfection should in my eyes be the aim of the end result; however, it should never block your path.
READ
Here's an article in Entrepreneur that gives some practical tips to mastering your perfectionism: How to Overcome Perfectionism to Succeed in Business (entrepreneur.com)
LISTEN
Hear the inspiring story of Jennie Johnson's success and how she avoids 'perfection paralysis' in the Events That Made Me Podcast: PODCASTS – Liz Taylor Consultancy (liz-taylor-consulting.co.uk)
Thanks for sharing the advice!