Hotels, hospitality, and event venues have held their breath for many months, awaiting a time when they could operate at full capacity. Now, for some, reopening has been a bigger challenge than expected. Staff shortages (a result of the pingdemic and Brexit), last minute Covid-related cancellations and changing rules for international tourists have all hampered the road to recovery. So, when it comes to looking at tips for hotels to stay positive and profitable as we move ahead, managing the issue of cancellations should be a major part of the plan.
INDUSTRY VOICES
Industry voices have been vocal about 'no shows' and last-minute cancellations for many years – even before Covid they were a huge problem for hospitality. Cancelling a holiday or table last minute is not just a minor inconvenience.  In the words of my good friend Tom Kerridge who has been very vocal on the topic, they're putting jobs at risk.
Taking to Instagram to air his views, Tom said:
"To the 27 people that booked @kerridgesbandg and then failed to turn up on a Saturday night…. This industry, like many others is on the verge of collapse. Your behaviour is disgraceful, short-sighted, and downright unhelpful…. all of you "no shows" in all restaurants up and down the country are adding to the issues already being faced…. YOU are putting people's jobs more at risk…. we put staff levels to the number of covers booked and when you fail to turn up, it now costs us, which in turn will force very uncomfortable and hard decisions about staffing levels. You are the worst kind of guest, and that is "selfish". I hope you have good look at yourselves…"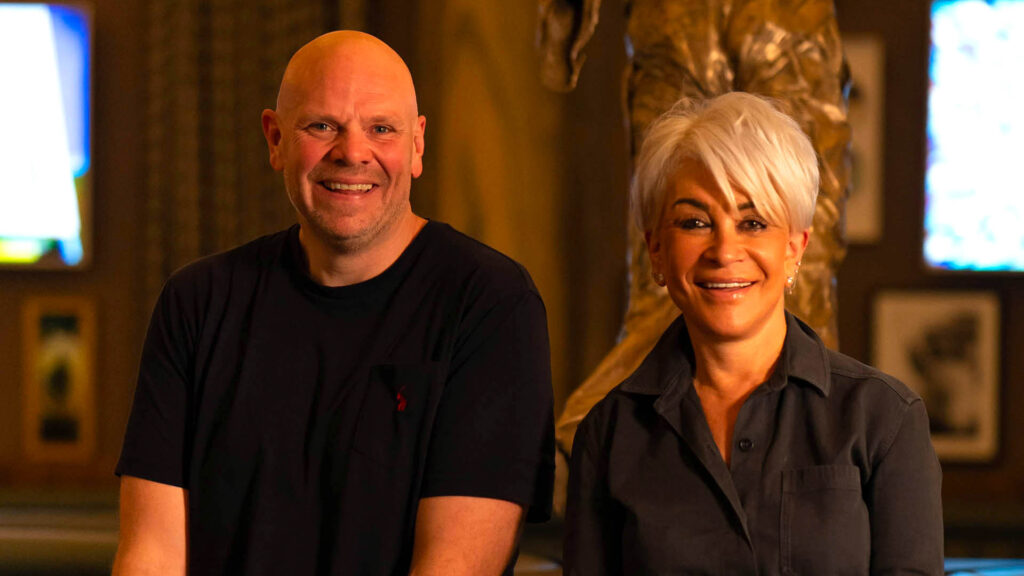 Strong words indeed. But as previously mentioned this is a widespread issue for restaurants and hotels and the impact is huge, so it incites fury amongst the sectors. This is their livelihoods at stake!
With restrictions now fully lifted, venues need to fight back.  Operators must look at creating some renewed market impact and stand out from the crowd to attract business.  Finding that new point of difference. And once secured, ensuring the business doesn't cancel without any notice is, of course, essential.  So, here are my tips for hotels to stay positive and profitable for 2021 and beyond.
STAYCATION BRITAIN
The staycation market is flourishing this summer and beyond, but the worry for home-grown hotels as more countries are added to the green list, is that holidaymakers cancel their UK stays in favour of a last-minute deal abroad.  Especially when the cold weather sets in and the yearn for winter sun begins. International visitors to the UK are also down, with uncertainty over quarantine rules, and varying restrictions for different countries.
In a bid to tempt in apprehensive travellers, many hotels and guest houses have offered completely flexible booking policies; with free cancellation offered with just 24 hours' notice. Some holidaymakers have been flouting the generosity of hotels and 'banking' multiple rooms then waiting to make a decision on which to keep nearer the time. Yet with Covid patients still required to isolate it's hard to be anything other than flexible.
The trouble with last minute cancellations is that it makes the rooms nigh on impossible to fill. And advertising last minute rooms serve to drive down prices and encourage people to hold out for a deal.
It makes planning staff rotas and food orders difficult too.  So, what are some of the things that hotels can do to hold on to their staycation popularity? My series of tips for hotels to stay positive and profitable embrace the creativity that I invest in all my clients but are also proven to work.
FIND YOUR USP
Make your venue an experience. Something unique and memorable.  After all holidays are all about making memories. If your hotel, guest house, eco-pods or luxury campsite offers a quirky room, be it that it's uber luxurious or it's themed around a film or literary triumph, then it becomes an attraction in itself. Tap into what the local area has to offer or create a room themed on local folklore. Offer a in room movie experience or a high ropes adventure playground or maze through the woods. Oversized garden games, outdoor heated swimming – giant chess board anyone? Anything that makes your venue unique will work, especially if it's something holidaymakers can't get abroad.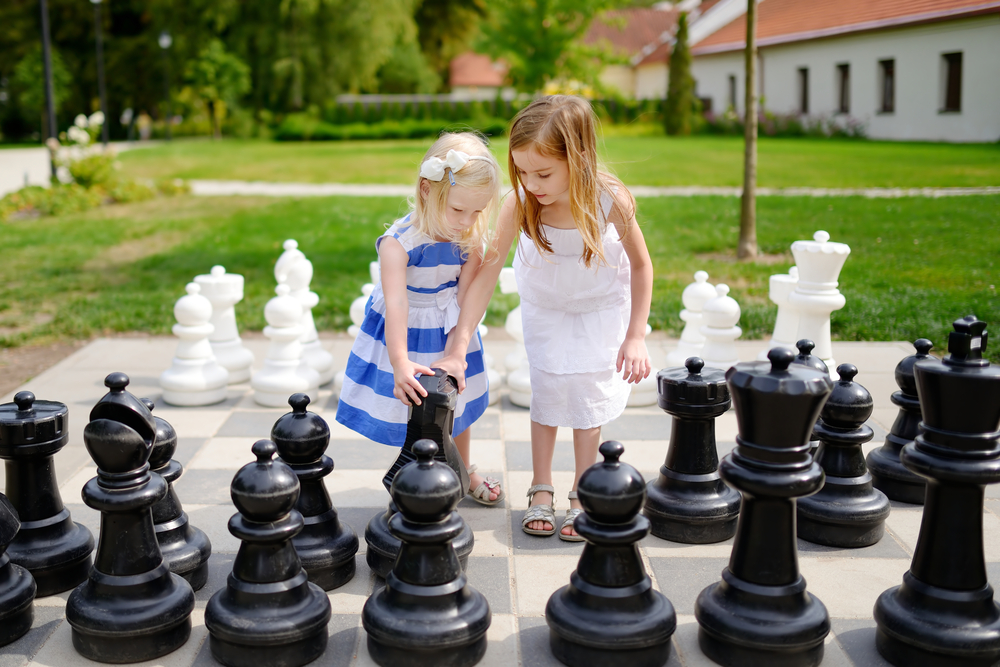 CREATE AN ONSITE GLAMPSITE
The innovation we've seen within the glamping market has been just brilliant. Converted buses, lorries, tree house lodges with slides for exits, glass roofed glamping pods where visitors can sleep under the stars and perhaps even catch a meteor shower. There's even a spaceship glamping pod where you can really reach for the stars. All of this could be incorporated into the grounds of a hotel. Give guests a night or two in the glamp site, then a few nights of uber comfort in the hotel as a mix and match option.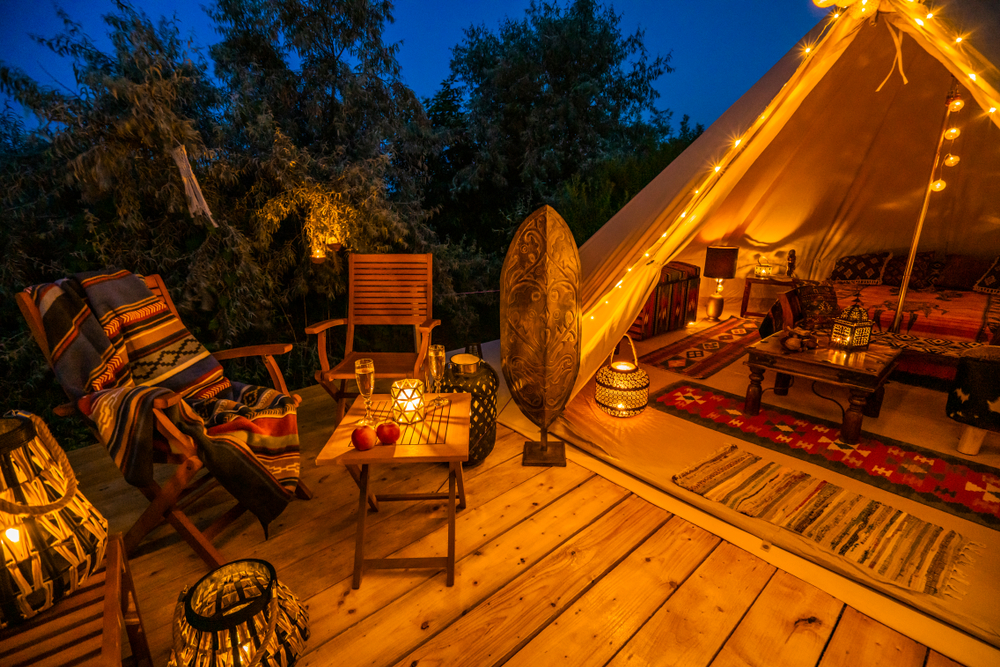 BE DOG FRIENDLY
Estimates from earlier in 2021 said that Brits bought 3.2 million pets in lockdown and 11% of households now own a dog. That's a lot of puppies and families wanting to take the latest member of the household away on holiday with them. By making your hotel dog friendly you will appeal to a new and lucrative market.  Especially if you're offering extras such as onsite grooming, doggie day care, a dog menu in the restaurant and free treats for furry visitors.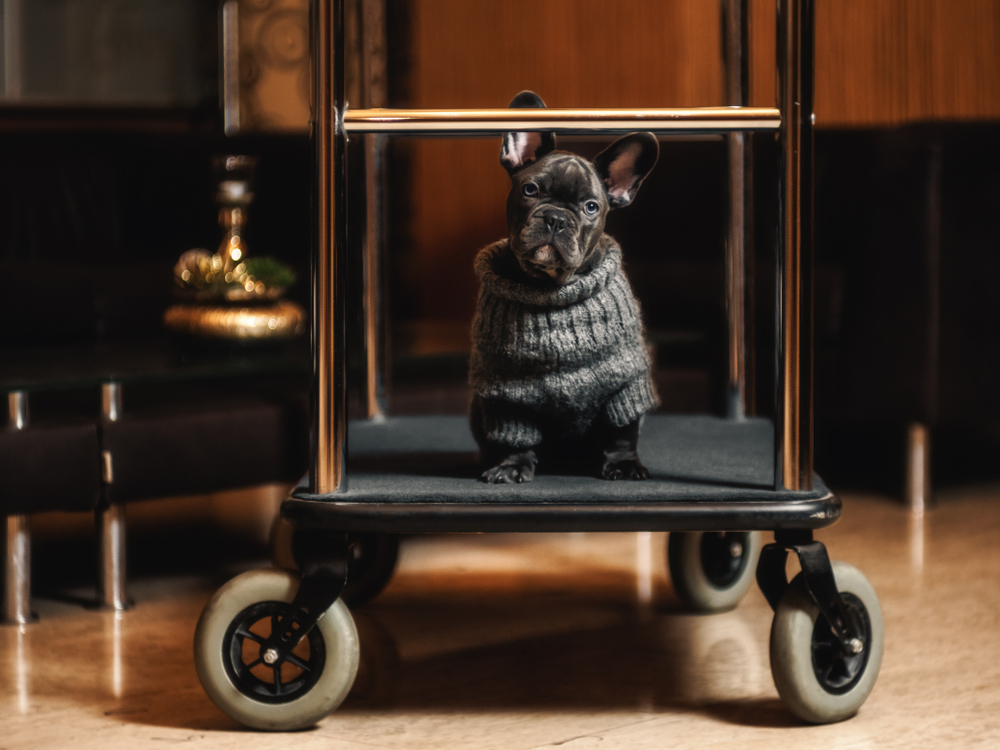 HIGHLIGHT YOUR ECO CREDENTIALS
Recently we've seen the most comprehensive report into climate change to date, which has put sustainability firmly back on the agenda. By not only highlighting the environmental benefits of holidaying in the UK, but actively working to be an eco-friendlier brand (and I don't mean just paying it lip service) you can really set your hotel apart. If you're doing it, shout about it. If you're not, it's time to start!
ENCOURAGE GROUP BOOKINGS
Hotels often lose out to large group staycation bookings who often opt for a large holiday rental property, but there is a niche in the market for groups who want to holiday together but retain their own space. As well as the comfort and service you get from a hotel. Creating a group bookings area, with some communal facilities (a lounge area or even separate bar and dining space) is a great way around this. If you have a separate building that's self-contained then even better.
The other thing about group bookings of course is that there is a great deal of logistical planning on the part of the guests – and in theory this means there should be less reason for them to cancel.
DO AWAY WITH RESTAURANT NO SHOWS
Part of the issue with high levels of cancellations is around restaurant bookings. No shows are wrecking profit margins, so introducing a no refund deposit system for food and drink could do away with part of the problem. Many restaurants and hotels have also invested heavily in up scaling their outdoor dining facilities.  So as we head to winter those venues need to think about the weather and how to create a cosy outdoor space. Think ski lodges, cosy blankets, outdoor heaters and raclette or fondue. Again, it's all about creating an experience for guests.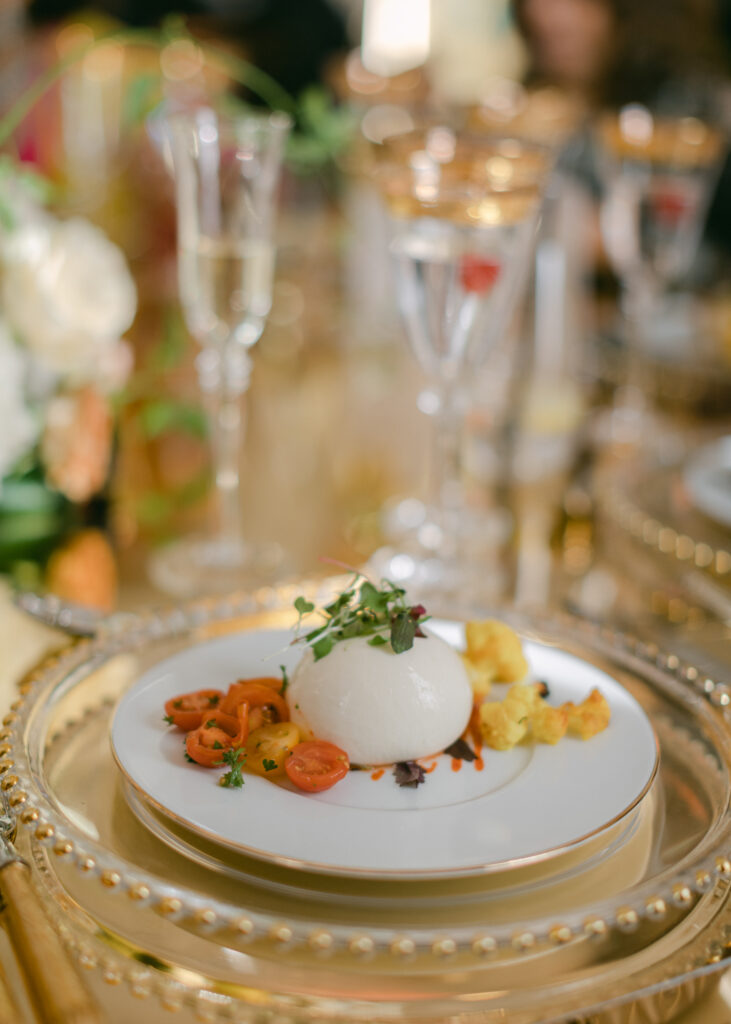 FIRM UP YOUR CANCELLATION POLICY
Finally, tips for hotels to stay positive and profitable for 2021 must include evaluating cancellation terms. There does come a time when we must draw a line under completely flexible cancellation.  But it needs to come from the industry as a whole. One option is to offer transferrable dates instead of complete cancellation or make proof of a positive test part of your cancellation terms and conditions. Fully Vaccinated UK adults no longer need to isolate if they're a contact someone that's covid positive, so there will have to come a time when the industry returns to its pre-covid policies and procedures in order to protect and future proof the UK tourist industry.
READ MORE
Try an out of this world glamping experience here:
https://coolcamping.com/glamping/uk/wales/south-wales/pembrokeshire/tenby/401-apple-camping/units/12331-ufo-flying-saucer
Join the pet-friendly revolution:
https://www.bighospitality.co.uk/Article/2016/07/11/How-to-make-your-hospitality-business-pet-friendly
Here's Liz's thoughts on hotels that know how to create a unique customer experience: 
https://www.liz-taylor-consulting.co.uk/index.php/2021/03/02/hotels-that-know-the-power-of-a-unique-guest-experience/