Those who know me will be aware that I'm not shy of being the centre of attention. I learnt to play the piano at four years old and quickly adored the energy and attention it allowed me to gain from people.  Yes, I admit it.  I do love an audience. Motivational speaking is something that I revel in for that reason.  But the events of 2020 have changed much. Not least that I've had to postpone many live corporate presentations, and work hard at successfully overcoming the challenges of digital motivational speaking.  And I have tackled it with my usual pragmatic style and sense of urgency. No time to waste.
COMMUNICATING OR CONNECTING?
First of all, our audience is now a screen filled with pixel sized photos of eager corporate homeworkers.  Some not visible at all.  Eye contact and the traditional 'rules of engagement' – out of the window. Distractions are multiplied. Technical issues rest on a knife edge – Wi-Fi, screen sharing, children wandering into the background. A minefield.
We are still communicating for sure, maybe more than ever – but are we connecting? The part of motivational speaking that I most enjoy is the immediate feedback you get from a live audience.  I usually prefer to roam the room – talk whilst I mingle with the audience. It gives me the greatest buzz! So, whilst we can communicate via the tech, the instant connection you can create with a live audience has gone.  I miss seeing that winning smile or an anecdote that resonates. There's no feeling like having an entire audience in the palm of your hand. And in the post-COVID-19 digital revolution, there are challenges to forming that level of rapport with your audience.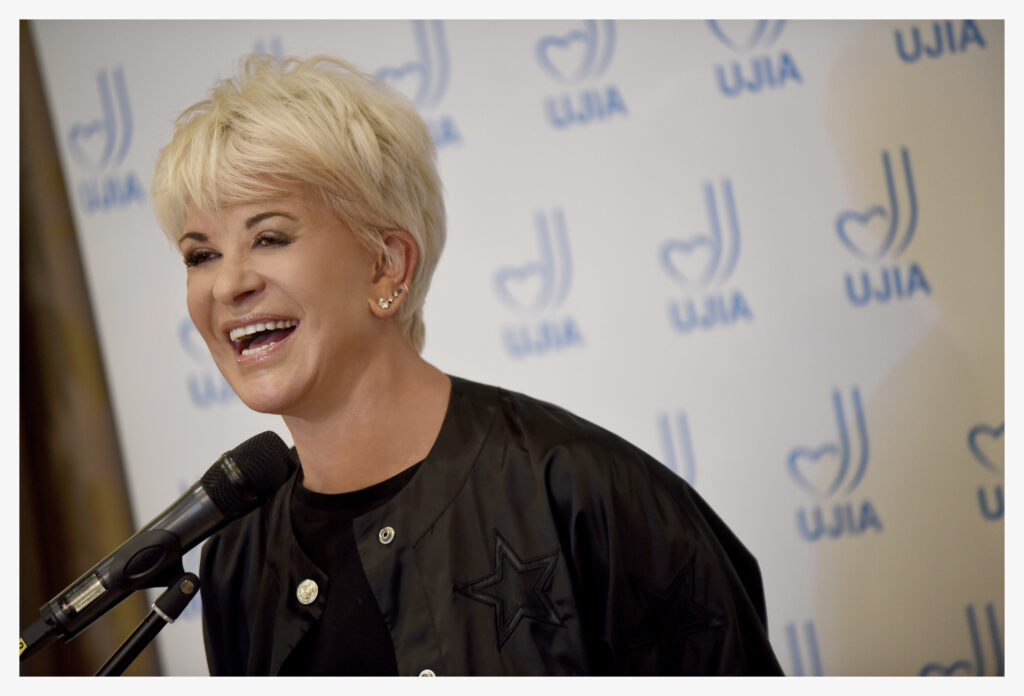 I'm as keen as ever to share my journey and positivity. The interaction and experience have undoubtedly evolved, but it's not the end.  More the beginning of a new chapter in motivational presenting.  Overcoming the challenges of digital motivational speaking is essential for a professional presenter; and I am loving the new opportunity. Delivering an inspirational and engaging speech via Zoom or Google Hangout requires a whole new skill set.  Bring it on. You are never too old to learn! Time to share what I have learnt helps to create the ultimate digital motivational experience.
START HOW YOU MEAN TO GO ON
Motivational speaking is driven by personality whether that's virtual or live. It's vital to plan out the presentation – making an entrance (or the introduction in traditional terms), explain what people can expect from you, your key points to get over, and the wrap-up moment. Then – importantly – you infuse it ALL with a bit of you.
Controversy can be an ally when it comes to engagement. Don't be difficult for the sake of it. Expressing something that has gone wrong in your life. The disasters as well as the successes. Or expressing a view that many in the room may find a challenge, can be a way to capture the audience's attention.  A bold but controversial statement can individualise your speech and make a great opening line!
It's more difficult to make an entrance on the small screen, and if a thought-provoking or opinion challenging opener is not for you, a very simple trick would be to start with music.  Not only does this introduce you and set the tone and allows you some time to collect your thoughts and deal with any technical issues.
Even better – kicking off with a slick video that really showcases your personality is a sure-fire way to hook your audience right from the start. It can be anything from a slick show-reel of your credentials as a motivational speaker, to something a little more creative that tells a story and sets the scene.
Overcoming the challenges of digital motivational speaking allows me to break some rules. Who says you need to be seated? We are all familiar with digital calls from the kitchen table, but step this up. Simply. Try using a pop-up green screen with suitable backdrop added. And stand for the presentation as it will allow you to be more animated, your breathing will be more controlled, and you'll fill the screen with personality.  With a bigger budget – take this into a production studio and embrace the stage. Film it and send a digital copy to your audience afterwards.  This option will allow a lot more scope for branding, lighting and your own unique 'entertainment' value.
You can even begin to build that relationship with attendees in the days or weeks leading up to your event with a series of teaser video clips.  Like all my live events – you are taking the audience on a journey.  The invitation. The delegate information. Every element needs to begin their motivational experience. Just be wary of giving away too much content, you want them to see just enough to be eager to find out more but not thinking they already know what's coming.
BUILD AN EXPERIENCE
Interaction and audience participation can be lacking in the world of virtual presenting. So why not blend the two worlds by sending them something tangible to engage with them.
You could send your attendees a gift, something for them to use while listening to your talk such as a personalised coffee cup. Depending on the size and geographical spread of your audience, you could order them lunch to their door from a local restaurant. We have sent clients' playlists of motivational music that echoed the presentation sentiments.  It provided a unique shared experience moment for discussion during the presentation.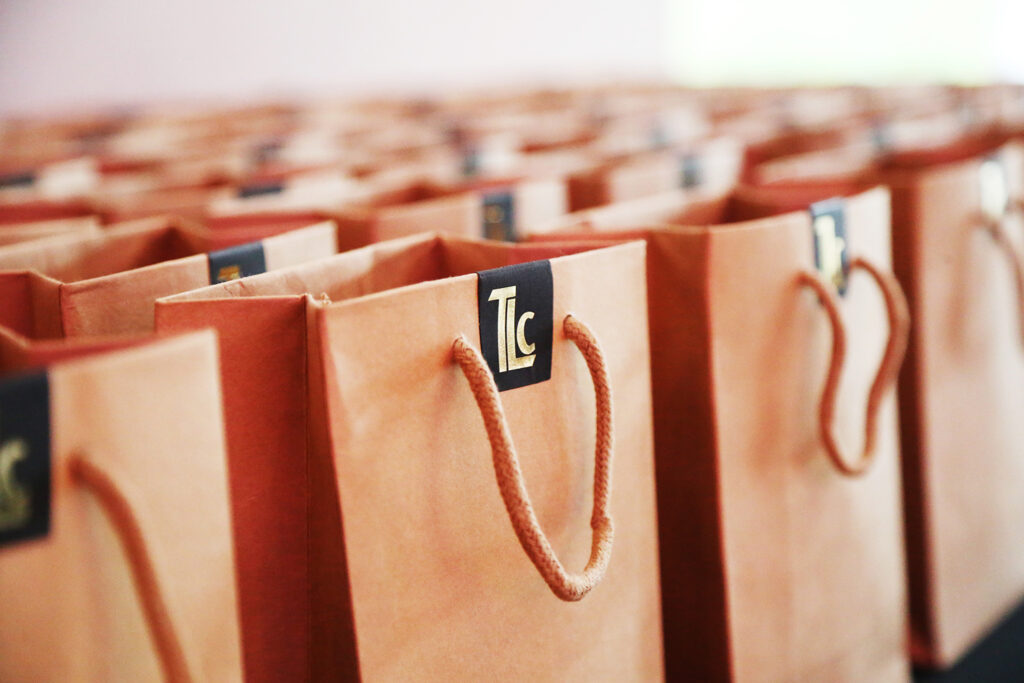 Or how about building in an interactive app – live polls can really liven up the debate, spring a virtual quiz on your guests or there's some very clever stuff to be created with virtual and augmented reality. You can beam literally anything into a delegate's home office space – be it a demo of a new product or something more fun like wild animals. Levelling up the experience will ensure your audience is alert, enthused and ready to learn.
Motivational experiences can also come from shared experiences. One trick I use it to get some background on audience members (willing of course).  I embrace this in the presentation – asking them to share part of their journey too.
My podcast is another great tool.  With 'Events That Made Me' I encourage business leaders and stars of stage and screen to share events that have shaped their lives. For one client, we recorded a special five-part series of these motivational podcasts that embraced the presentation's five key inspirational elements.  The series was shared with audience members after my presentation and received rave reviews.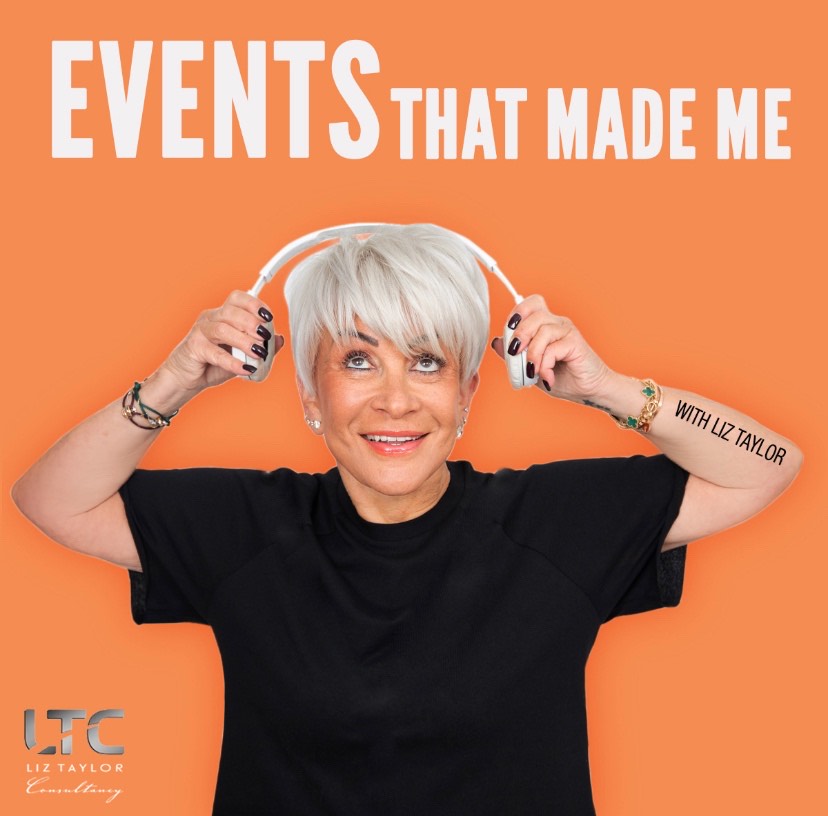 PLANNING AHEAD VS 'STYLING IT OUT'
So, what about those little mishaps that are bound to crop up? In my public speaking career, there have been hiccups.  It's how you deal with them that matters. And I find that laughter is always the best policy. In real life, if you trip up or drop your microphone. Who cares? You can make a joke of it and your audience is now laughing along with you. You've won them over. The same applies to a virtual crowd. I still find acknowledging any issues to be the best policy.
Some mishaps can however be pre-empted. So, I find that always having a plan b can help. Getting professionals to set up the technical aspects is one example. And being prepared for every eventuality. Manage the crisis before it happens and put yourself in control – all of which will equal a more poised and professional performance.
Practice is essential to success. For me, the challenge is trying to learn all the words of my speech without reading. A work in progress! Whilst over rehearsal can take the spark and uniqueness out of a motivational speech, it is important to ensure you have met the brief, spoken to the right time constraints and, most importantly, come across as you want to.  Zoom is helpful here. You can book a meeting with yourself and record the presentation.  Playback is my new best friend.
Please…. motivational presentations are supposed to excite and engage the audience.  As the speaker, you are trying to reach every audience member personally. The most basic and best way to do this, rule 101, is to look directly into your web camera and not your screen. This gives the viewers a sense that you are making eye contact with them. Yes, it feels awkward to look at a camera while you talk, but this will help create the best audience experience.  This is where practice really is your ally!
COPING WITHOUT FEEDBACK
Sometimes it can be hard to remember why you're putting yourself through it all! If you're like me, it's because you love people and you feel others could benefit from your story. It might be because you want to further your business or help to launch a new product. Whatever the reason, having the end goal in sight will help with the lack of feedback in a virtual presentation. I mentioned online polls earlier and this is a way of gathering feedback as you go, but even if you don't use this throughout, I would certainly gather instant feedback at the end. Just one or two questions should tell you everything you need to know.
Finally, whether real or virtual, public speaking really does all come down to confidence and personality. 'Styling it out' if something throws you. Always remembering that you're here, being asked to address this audience, because you have something valuable to share with them.  I sincerely believe that overcoming the challenges of digital motivational speaking may well become another experience for me to share one day.  We are all still learning on this one.  Me included.
THE Q&A
To Read: Overcoming the challenges of digital motivational speaking is a 2020 life lesson for me. Forbes is a font of business knowledge and they summarise well the best advice for digital presenting.
Importantly though, motivational speaking requires much more than a standard business talk. It's about pace. Knowledge. Anecdotes. Inspirational gems in the content that give you that: Whoa! moment. The second that your audience sees what you see.
Still nervous to present? Channelling those fears is an art form. Read how I think fear can be your greatest asset.
To Listen: I am a podcaster that loves listening to podcasts. 30 mins of motivational magic is the Joe Wicks Podcast where guests share the things that motivate their lives. And Joe, hero of this year's Children In Need fundraising, has motivation in abundance. Consequently, to get you inspired before a motivational presentation, tune in.
As Van Gogh said: I would rather die of passion than of boredom. So my final piece of advice …. fill your presentation with words of passion.
If this has helped you, please share with your social community.