It seems you can't look at a newspaper or website right now without seeing Salt Bae, the steakhouse lord whose Knightsbridge restaurant is certainly snatching the headlines.  The hype is off the scale. People are outraged and intrigued in equal measures by the price of a gold-coated steak and reports of bills in the tens of thousands that would make even London's wealthiest wince.
The press hasn't all been good, some saying the restaurant is tacky, others (including a millionaire) arguing it simply isn't worth the money. But as the saying goes, there's no such thing as bad press.
So, is the team behind, the hottest restaurant in town grimacing at the negative headlines or is it a hospitality marketing masterclass in motion? And, if it's the latter, how can other venues replicate the success? Here, I take a look at the Nusr-et Steakhouse phenomena and give my views.
REMEMBERING BRAND IS KING
A rule of thumb in any marketing strategy, but never more so than in the luxury market. Brand is what makes your luxury venue aspirational. Without brand your venue has no pull. This is what I feel, is being done brilliantly by Nusr-et. The charismatic Salt Bae (Nusret Gökçe) is magnetic, elusive, a celebrity in his own right (albeit almost a caricature). Part of the pull of the venue is that you might just see him. And his personality (brand) seeps into every inch of his restaurants.
In terms of hotels and hospitality, replicating this, it simply means that every part of the guest experience must be on point and on brand. From the porter to the Chef de Partie, each and every member of staff must live and breathe the brand.
It's not to say that simply knowing and communicating your brand will make you instantly popular, in the luxury market your brand also needs authenticity. There's no fake it until you make it in this sector. When you define your values, you must also consider what makes the guest experience at your venue authentic. How will you surprise them? Aside from impeccable service what other experience or element will offer the 'wow' factor? The thing that makes them want to come back for more. And how do you plan to stay true to that core identity?
I'll bet there aren't many places where your steak, coated in 24 carat gold, is fed to you straight from a knife like a Samurai sword? (I love the theatre of it!)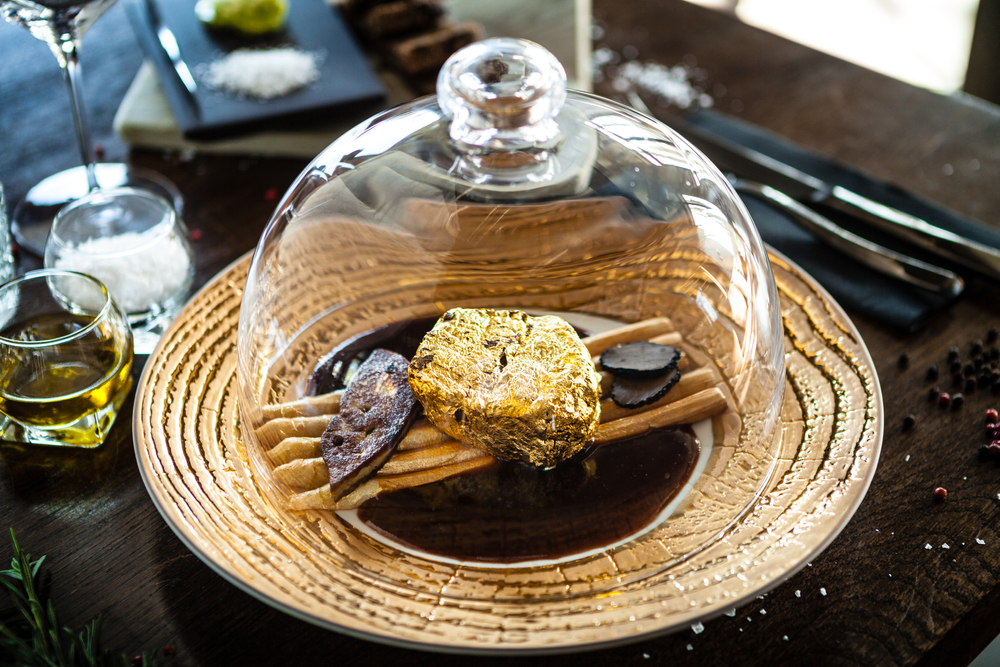 APPLYING THE 'ANTI-LAWS' OF MARKETING
There's a certain arrogance to Salt Bae and his restaurant that you'd think would put people off. But the rules of engagement in the luxury sector are completely different to how you would normally approach a marketing strategy. In marketing an ultra-luxury brand, you have to, in certain circumstances, throw the rulebook out of the window.  That's why his hospitality marketing masterclass is not the one your read about in text books.  It's inspired.
The first rule of 'anti-marketing' for luxury is to wave goodbye to brand positioning in the traditional sense. In the luxury market, it doesn't matter who your competitors are – only that you and your customers know your worth. That's not to say brand isn't important. Quite the opposite.
Ultra-luxury brands don't worry about where they stand in the market. They simply carve their own place. It's all about one's own identity rather than worrying about the success of others.
Another difference when it comes to marketing luxury brands is that traditional marketing, driven by market research and customer feedback, is turned on its head. As a luxury brand it's your purpose to sell the dream, rather than ask the customer how you can help them achieve it.  Confidence (arrogance) in your venue and the experience a customer when they visit is much more important than gauging their thoughts afterwards.
Thirdly, the main aim is not to communicate directly with those who you wish to buy your product, but everyone else. This sounds odd, but it's where Nusr-et is applying a masterstroke of marketing genius. Everybody is talking about them, they're in every newspaper from the red tops to the broadsheets. And the message we're receiving? This restaurant is too expensive.
Part of the value of an ultra-luxury brand is that everyone wants it, but not everyone can have it. As soon as it becomes available to everyone, the luxury set will move on. Salt Bae is all anyone is talking about, but most mere mortals can't afford £1450 on a steak, which brings me onto the next point – pricing.
PRICING YOURSELF OUT OF THE MAIN MARKET
Building an ultra-luxury brand requires a bold pricing strategy. It's all about maintaining an air of 'unreachability'. It's your aim to be the place nobody can get a table at unless they're somebody. And by pricing your venue accordingly you will appeal to the high-end clientele. Offer an experience to go with that strategy and you're most of the way there to a building an enduring luxury brand.
BUILDING FOR LONGEVITY
Those are the positives, but what do I feel isn't being done quite so well by Salt Bae?
I may be cynical in my old age but it seems like every two minutes a new, 'luxury' hotel or restaurant pops up on the scene. For a few months it's the place to be seen in by celebrities until it becomes popular to the masses and the 'elite' move on to the next venue. That's the trouble with trying to break through to the luxury market, it's not the same as appealing to large proportions of the population, because as soon as your venue hits peak popularity, the very customers you are striving to impress, will move on. Whether this will happen at Nusr-et Steakhouse remains to be seen.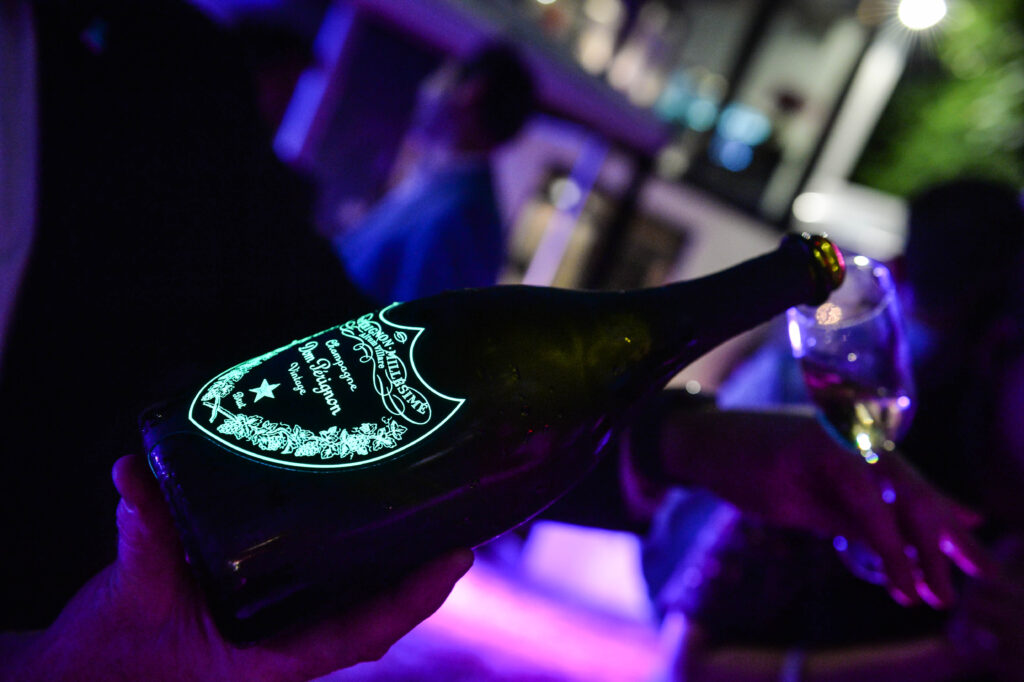 STOP TRYING SO HARD
Luxury is understated. Luxury never appears to try too hard. Remember you're not trying to be popular with everyone, nor are you trying to pander to the tastes of your customer. Some of the best venues have very little in the form of décor and let a simple foraged, seasonal menu do the talking.  Others rely on the uniqueness of their venue or menu.  Either way, the luxury market requires effortless style and sophistication. NEVER a 'try hard' mentality.
In my view, Nusr-et is opulent, extravagant, but dangerously tilting on the 'tacky' side of trying too hard. Does this mean they're a flash in the pan or an elaborate hospitality marketing masterclass? That remains to be seen.
TO WATCH
Find out where more about Salt Bae from where it all began https://www.tiktok.com/@nusr_et?
TO READ
Luxury marketing varies so much from sector to sector – which have it right?
https://www.thedrum.com/opinion/2020/11/20/which-luxury-industry-has-the-most-innovative-luxury-brand-marketing
I am passionate about creating a unique experience, which Salt Bae achieves completely.  This is my advice to hoteliers looking to stand out.
We'd love you to share this hospitality marketing masterclass with your communities.