I am sure that most hotel management teams have heard of public relations (PR). And many hotels and hospitality businesses have an in-house PR team or a specialised outsourced hospitality PR agency on the books. Yet it's also true that a proportion of hospitality bosses and business owners (some of whom I have come across) don't fully understand the true value of PR to a hospitality business. Yes, they know that they probably need it – but not what to expect from the investment. So here I am to help, as we discuss the question – how can PR impact a hospitality business?
As a hospitality consultant and businesswoman based in Manchester, the topic of PR often comes up with my clients, and in my own companies. Many clients will merge hospitality PR and marketing together in the same category. It's true that some professionals working in this arena do have a grasp on both disciplines and as such, will be given the amalgamated title of hospitality marketing and communications manager. Yet there are some subtle differences between PR and marketing, which I will explore later in this blog post.
First though, to address the questions of what exactly hospitality PR is. And how can PR impact a hospitality business and it help drive success?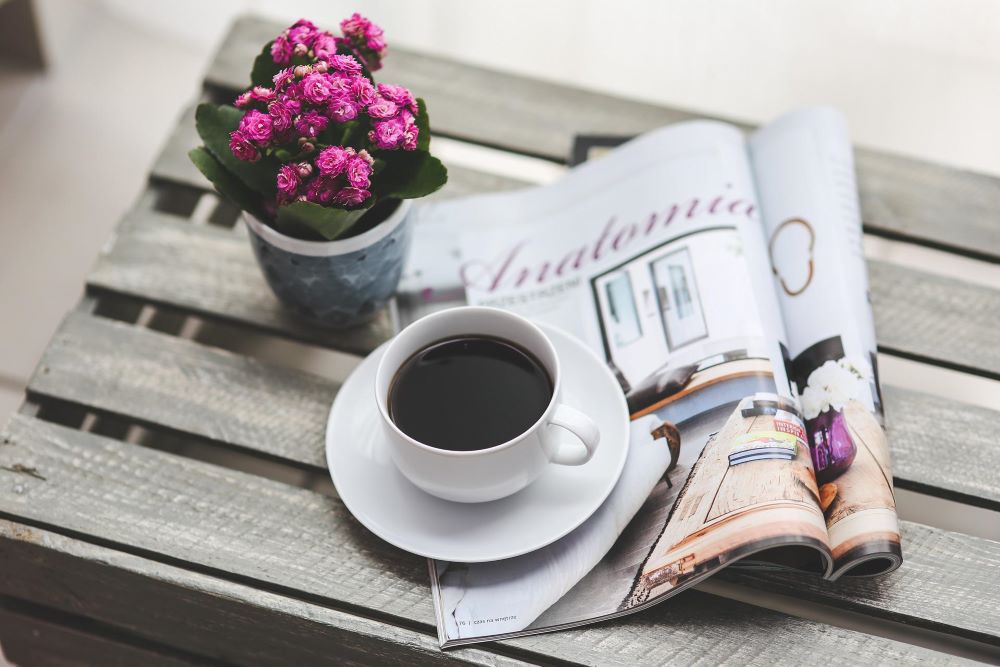 WHAT IS HOSPITALITY PR?
Most people define hospitality PR as the management of a brand or company's reputation with the media. That includes journalists, broadcasters and nowadays, bloggers and influencers. While it's true that journalist relationships are a key element of a hospitality PR's role, PR is also defined as the management of an organisation's reputation and relationship with its public (public relations). This 'public' can be defined as any key stakeholder, target audience, clients, and journalists. And for me, in a hospitality business that includes staff, guests, diners, and customers.
There is also a large element of reputational management in the job. If there's a threat to your brand, or a looming crisis, your hospitality PR team should take steps to mitigate the damage to your reputation.
PR will listen, monitor, and manage your brand's reputation using a range of tools to ensure not only clear, consistent messaging but that positive news is shared, and brand advocates are put in the spotlight.
WHAT'S THE DIFFERENCE BETWEEN HOSPITALITY PR AND MARKETING?
A hospitality PR consultant or hospitality PR manager will create a detailed strategy defining just who your business needs to communicate with. This will include a plan for the best way to reach those people. In this respect PR is very similar to marketing, but usually the means of communication are subtly different.
A hospitality PR team will:
Create clear and consistent company messaging and manage this to ensure it is followed
Create and distribute press releases
Seek out public speaking opportunities
Use media and editorial inclusions to manage a company, brand, or individual's reputation
Look after media relations
There are also subtle differences between the two when it comes to an end goal.  Keeping things simple, marketing is focused solely on the promotion of products, services, and ideas with the end goal of driving sales. Public relations on the other hand are more focused on maintaining a positive reputation of a company, brand, or person.
WHY IS PR IMPORTANT IN THE HOSPITALITY INDUSTRY?
Vitally important. Every company, no matter which industry it operates in, needs to consider its reputation. Certainly, if there's a crisis then the PR team is the first port of call for an organisation that needs help to manage its way through.
However, reputational management should be an integral part of your overall marketing strategy as a matter of course. Even when there is no crisis. Those brands that do engage PR teams consistently, certainly see the benefit over their competitors.
A hospitality PR consultant will be able to advise on policies, procedures and services that pose a risk to reputations. They can also offer insight into those people, services and policies that should be championed and shared with the world. This has served my own businesses well for thirty-five years.
THE GOOD, THE BAD, AND THE UGLY OF HOSPITALITY PR
Hospitality brands that I feel manage their PR well include the team behind The Hand and Flowers and The Bull and Bear (headed up by Tom Kerridge). The key to this success being an approachable and likeable front man in Tom, who treats his staff well and is humble about his achievements. What's not to love about that set up.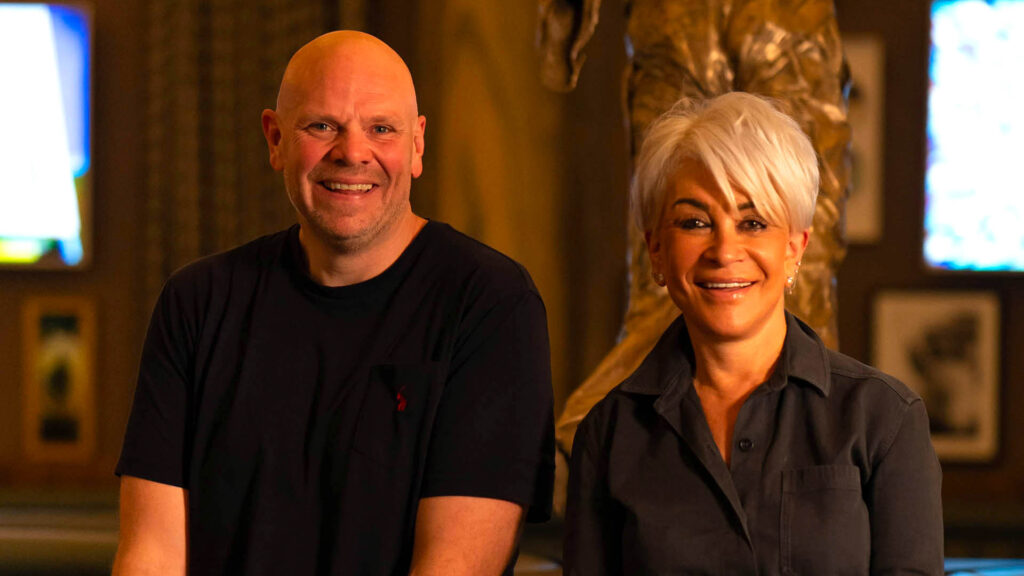 As I'm a Manchester based hospitality consultant, I've chosen another brand that is well known locally across Manchester and Cheshire. The San Carlo Restaurant Group rarely sees bad press and always seems to come out shining. And that's the secret of good hospitality PR!
Conversely, those that don't manage their reputation well can see significant losses, especially when a crisis hits. And it's always the bad news that seems to linger in people's memories.  P&O Cruises is an example of a hospitality business getting it very, very wrong in recent months.
Wahaca, too, has had its PR disaster moment when its policy to make waiting on staff pay for walkouts hit the headlines. However, a quick Google of the brand now shows a wealth of more positive PR stories, demonstrating an important part of crisis management PR. Push the negative stories further down the search rankings and fill the space with good news.
Tui is another brand receiving widespread criticism right now. The Tui PR team is, I'm sure, in full crisis mode in the background. Whether or not the brand emerges with its reputation intact and untarnished remains to be seen.
THE BENEFITS OF PR TO A HOSPITALITY BUSINESS
There are many, many benefits of PR to a hospitality business and in this section, I will outline just some of the positive elements of hospitality PR.
Good hospitality PR will help you to:
Acquire and share third party endorsements
Define and engage with audiences
Oversee campaigns
Produce quantifiable results
Assist you in planning for a crisis
ACQUIRE AND SHARE THIRD PARTY ENDORSEMENTS
Good hospitality PR can bring a flurry of guests to your door through third-party endorsements. Trip advisor is a first port of call for most diners and hotel stayers ahead of booking these days, so managing your presence on these sites in imperative.
However, where PR really comes into its own is gaining the trust and commendation of heavyweight restaurant reviewers. People trust journalists to tell the truth (in the main).
If you manage to get The Guardian's Jay Rayner or Marina O'Loughlin from the Times at your table, and on top of that, you manage to impress them… then get ready for a serious boost in bookings. There is much power in regional newspapers too, we track booking increases back to marketing activity as a matter of course. As I'm a Manchester-based hospitality consultant, I always see a leap in bookings for my hospitality clients after a well-placed article in the Manchester Evening News.
A word of warning though, be sure your offering is up to scratch before inviting a news team along!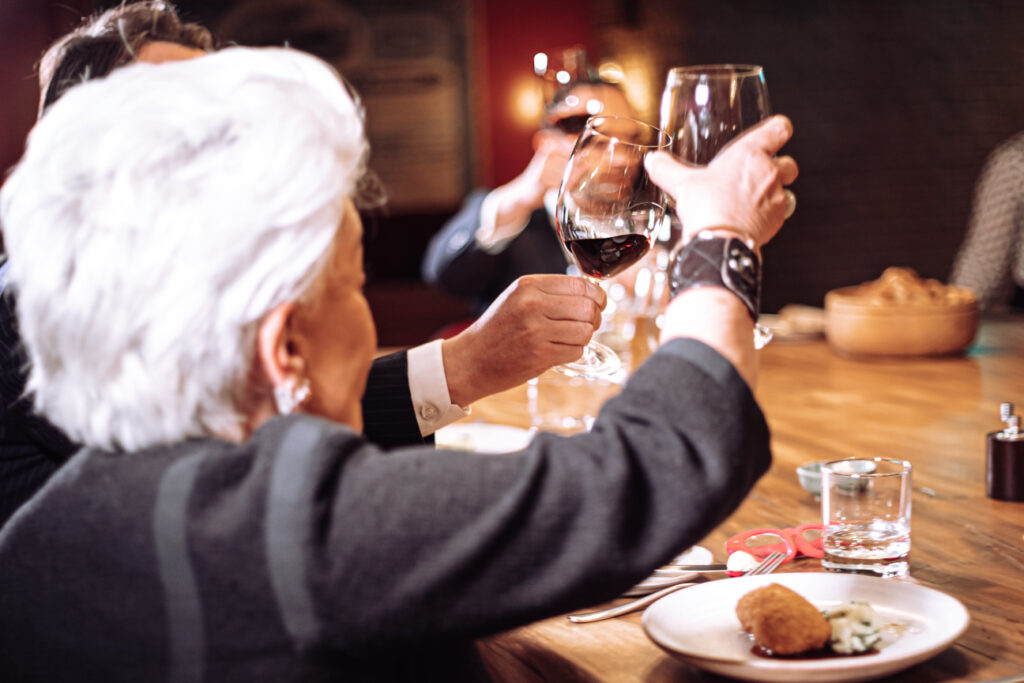 DEFINE AND ENGAGE WITH AUDIENCES
How do you expect to speak to your customers and stakeholders in a meaningful way if you don't really know who they are? A good hospitality PR team will take the steps of outlining who you should be communicating with and find the best ways of talking to them. They will define where they get their news from, the company they like to keep and the brands they are aligned to. All these elements will help you really engage with the right people to move your brand and reputation forwards.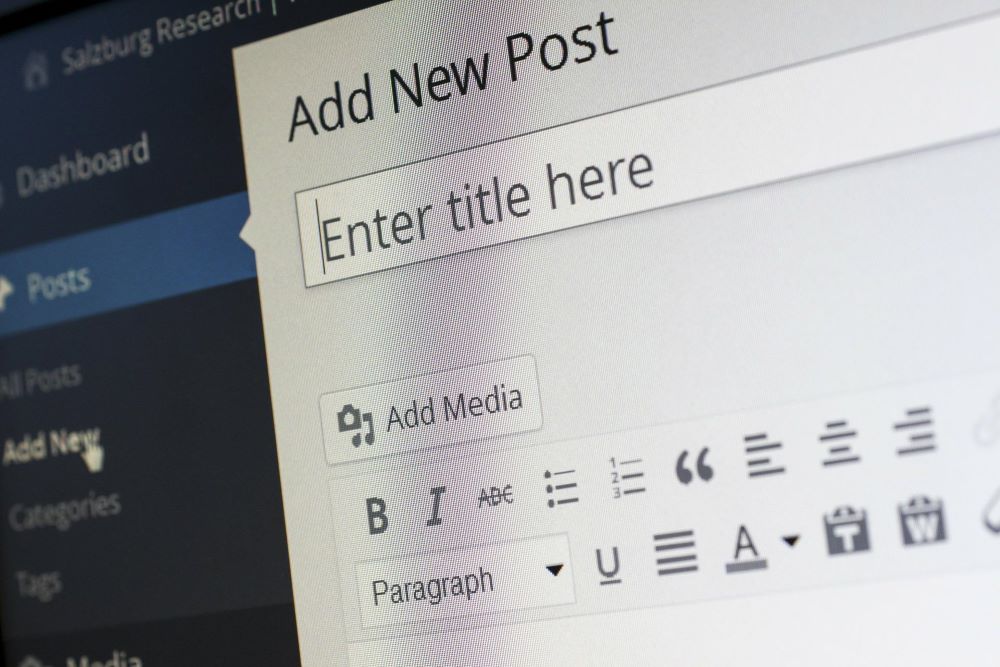 MANAGE RELATIONSHIPS WITH MEDIA
As we touched on earlier, a large proportion of the PR's role is to manage an organisation's relationship with journalists and broadcasters. Much is made of the book of contacts in the PR world, and for good reason. Having great journalists' relationships means you can easily share your news and opinions in good times and bad. Cutting through the noise and the notorious unmanageable size of a journalist's email inbox, by them recognising your name, is invaluable.
OVERSEE CAMPAIGNS
You can engage a hospitality PR consultant or agency on a permanent basis, or you can bring them in for shorter campaigns to help promote a new product or service, change public perception of your brand or an element of your business. Campaigns can be useful for bringing sharp focus onto a specific thing. Whether that's a new hotel or restaurant, a new service, or to help communicate that something has changed about your business – new branding, reaching new audiences, refits, and refurbs etc.
PRODUCE QUANTIFIABLE RESULTS
PR has shrugged off its 'fluffy' reputation and a good hospitality PR team will be able to show you quantifiable results that demonstrate the impact of its work. You should be able to track not only digital behaviour but real-life, bottom-line impact of PR activity.  Just some measurements that could be included are:
Increase in sales, bookings
Increase in web traffic
Number of backlinks
SEO rankings
Average domain authority
Audience reaches
Social shares and engagements
Media reach
Share of voice
Sentiment analysis
Media coverage
ASSIST YOU IN PLANNING FOR A CRISIS
As we touched on earlier, a huge benefit to having a PR team is how they can help you should a crisis happen. Even the most careful of companies can be caught off guard when a crisis hits. And it's scary how quickly bad news can escalate when you don't have a seasoned team in place to help you manage your way through. A PR team with a crisis management element will help you to identify and plan for potential crises before they happen. They will share similar experiences of competitors and learn from those examples, including how the media reacted to certain statements.
And when a crisis hits, they'll ensure that everyone who needs to be round the table is there and fully briefed so that decisions can be made swiftly and easily.
DOES MY HOSPITALITY BRAND NEED DIGITAL PR OR TRADITIONAL PR?
Digital PR is THE buzzword right now. And it's certainly a useful tool for hospitality brands. That said, most PR has digital elements nowadays as the online presence of newspapers and magazines becomes ever more omnipresent.
If your main objective is to increase your position in search engine rankings, rather than sharing information about your brand and services, then engaging a digital hospitality PR agency might be the way forward.
Digital PR focuses more on link acquisition and improving SEO rankings than it does on content and reputation. That's not to say there isn't some crossover, but a digital PR campaign will probably focus on content that is less about you and your restaurant or hotel, and more about topics that are loosely related.
It might take the form of a survey or some research results that are a step removed from the brand, with the sole purpose of gaining as many links as possible on authoritative websites to boost your rankings. Once people land on your site they will be pushed through with clever internal architecture – further enhancing your link juice.
HOW DO I WRITE THE PERFECT HOSPITALITY PR BRIEF?
A hospitality PR team is only as good as the brief you give them. As a hospitality brand consultant, I will oversee the relationship with a PR team and ensure the brief is tight so there's a mutual understanding on both sides.
The PRCA has some good advice on how to write a PR brief, but in essence it should include:
Your objectives – a clear indication of what exactly you want to achieve
Current brand/business position
An indication of where you want to be
Key audiences (any insights you can share on these)
Competitor analysis
Issues and considerations to be aware of
Details of relevant market research or brand positioning
How it will fit in the wider marketing plan
Time frame
Budget
In my experience of managing PR teams, this is crucial. Without the right brief, campaigns and your investment in PR can quickly go off track!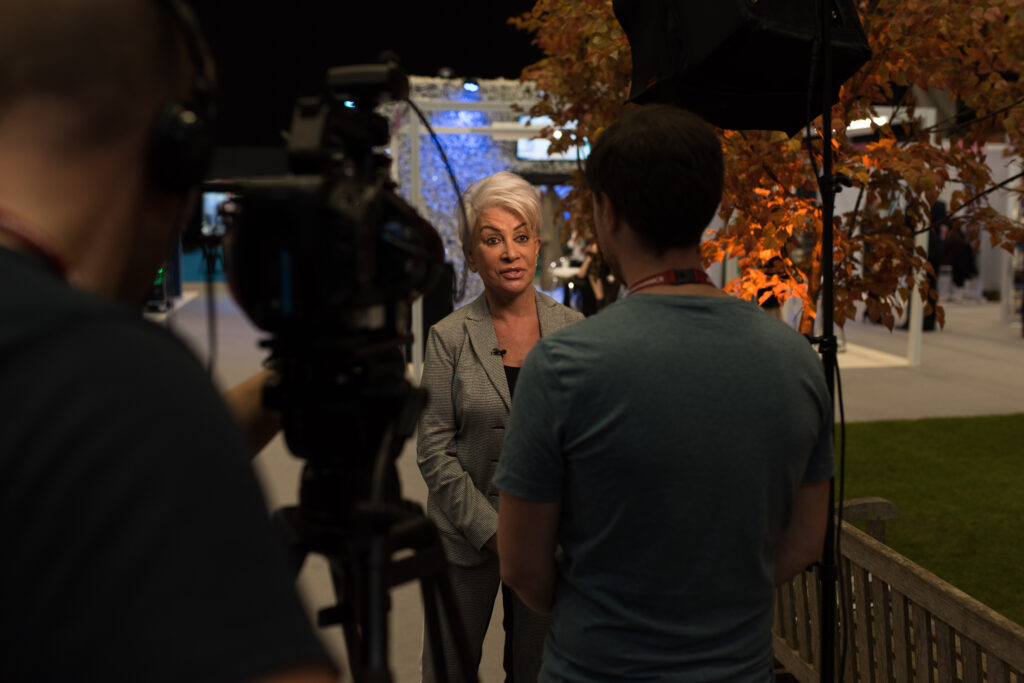 IN SUMMARY
So, I hope that I've highlighted the fact that the benefits of hospitality PR are many and multi-faceted. To ignore this important strand of marketing is akin to handing the control of your reputation to fate. Public Relations is all about building relations and connecting with your target audience. It hardly matters whether your company is large or small. What's important is that you effectively reach out to the people you want to engage with and start to create and maintain those relationships.
Whether you hire an inhouse team, engage a specialist hospitality PR agency or if budgets are tight, gain the advice and insight of a freelance hospitality PR on an ad-hoc basis. I'm certain you will start to see positive results in almost every area of your business. Importantly though, find a person that understands how to make your brand stand out from the crowd – vanilla doesn't cut it!
As a hospitality consultant, my advice to businesses is to always consider hospitality PR as part of your marketing strategy. Why? it works. I've had exceptional business success in using strong PR for over thirty years, so it's a view that is unlikely to change any time soon.
FURTHER READING
This article by media database and monitoring service Vuelio has some good practical tips on how to build your hotel marketing and PR strategy: https://www.vuelio.com/uk/blog/5-pr-tips-from-the-hotel-industry/
MORE ON WAHACA
If my Wahaca crisis management example piqued your interest, here are some examples of the good and the bad PR stories about the brand, which is in the process of turning its reputation around for the better:
https://www.theguardian.com/food/2019/jun/17/wahaca-ends-policy-of-making-staff-pay-for-customers-unpaid-bills
https://news.sky.com/story/wahaca-waiter-wont-be-charged-over-dine-and-dash-11742971
https://www.independent.co.uk/life-style/food-and-drink/wahaca-mexican-restaurant-uk-thomasina-miers-b2081559.html
https://www.hot-dinners.com/201906178499/Gastroblog/Latest-news/wahaca-kentish-town-waiter-bill-thomasina-miers
Thanks for sharing our blog asking how can PR impact a hospitality business?