The hospitality sector is fiercely competitive, there's no doubt about that. In Manchester alone there are dozens of catering businesses, with more springing up almost daily. As an event planner and hospitality consultant, I have worked with many of the best catering businesses in the world. So, I have learnt that when it comes to the question of how to make your catering business stand out against your peers, there are several important factors to consider.
Impressing the right people. Finding your uniqueness as a food and drink provider. And gaining that all important repeat business.  I've seen many catering companies come and go, the ones that stay the distance are those that combine creativity and flair, with a fool proof business model. Here I attempt to give those starting a catering company, or looking to grow their venture, my view on how to make your catering business stand out from the crowd.
FIND YOUR NICHE
If you want to stand out in a crowded marketplace, catering is no different to any other type of business. Take a leaf from two Michelin-starred chef Tom Kerridge who, when he diversified into a larger scale catering model, found something nobody else nearby was offering at the time. Fine dining at scale. Lush by Tom Kerridge is a simple idea, perfectly executed. Often the best way to carve out your identity.
As a consultant I worked with a fabulous kosher catering company – again finding a gap and filling it with exquisitely created, restaurant quality dishes, aimed squarely at the Jewish events market.
Find your niche. It could be sustainability, trending ingredients or a new spin on vegan/vegetarian. I recently saw a chef that created an entire menu from different parts of a tree:
https://www.dailymail.co.uk/femail/food/article-11811725/Michelin-trained-chef-offers-vegans-chance-tree-gan-tree-based-food.html
If you can't find something original about your company, then it's worth employing a branding expert or luxury hospitality consultant such as myself to help guide you. Often this task is easier from the outside looking in. I can look at where your strengths lie in the market and give direction on how to define your culinary brand.
GO ABOVE AND BEYOND
Offer exceptional service. Be a customer pleaser. Have a can-do attitude. Cornerstones of making your catering firm stand out from the crowd.
The caterers that I tend to work with repeatedly are those I can call upon with an outlandish request with a few days' notice. Rather than point out flaws in my plan, I know that they will not only deliver, but exceed my expectations. I actively seek out those who believe they can create the impossible. Who will go above and beyond to do this. Plus, luxury driven clients are happy to pay for this level of exquisite service.
To really go above and beyond, you need to know your customer inside out. Anticipate their demands before they even make them. Repeat business and word of mouth are invaluable when trying to take your catering business to the next level. Make sure when somebody uses your services, they want to come back for more.
BE CREATIVE WITH YOUR MARKETING
If you're reading this as the founder of a fledgling or established catering company, you're undoubtedly a creative person. And if not, you absolutely must have ideas people around you, otherwise you're in the wrong business. Channel that creativity into your marketing plan.
Skip the standard leaflets and run-of-the-mill ads in favour of something that demonstrates your USPs as a catering firm. Send your targets their favourite dinner served in a unique and imaginative way. Use flair and theatre to make it memorable. Scale it down? Create a selection of biscuits or sweet treats iced with your company logo. Start up a supper clubs, tasting menus, or supply luncheons at networking events. Remember, there is no such thing as a free lunch.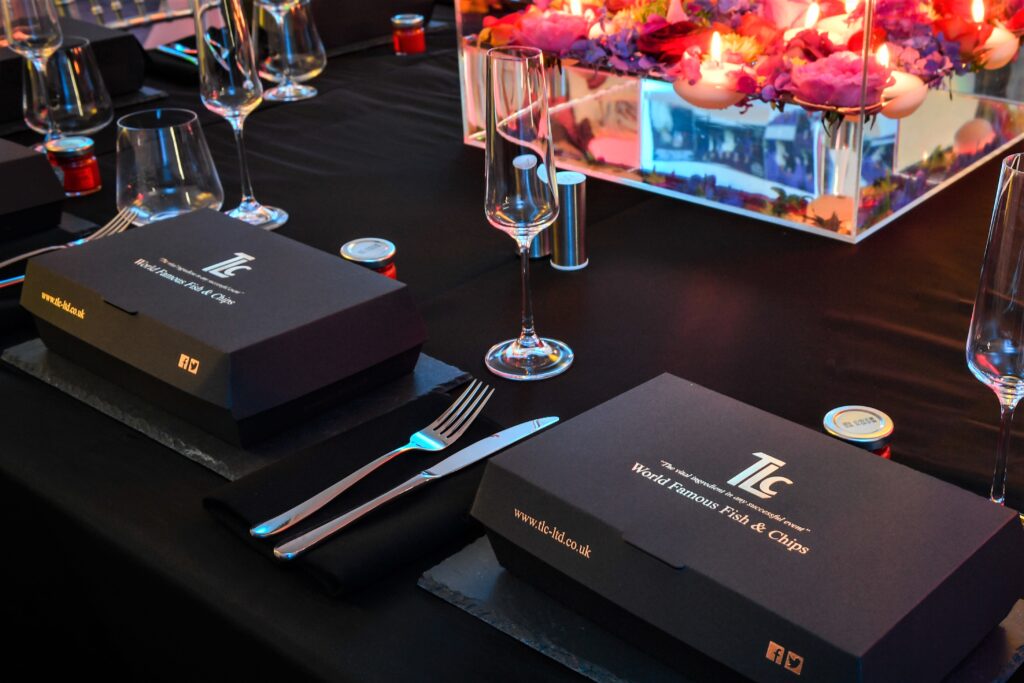 Hook your business marketing onto something topical in the industry or a national event. Identify your target market and find something that's going to capture their imagination. And of course, think awards.  As a sponsor of this year's Cheshire Life Food and Drink Awards, I will be looking closely at the caterers and restauranteurs that are looking to secure a coveted gong.  More than a trophy, this prestigious magazine has a long reputation for honouring the best of the best, which goes a long way to driving diners to the winner's business.  In one word its: prestige.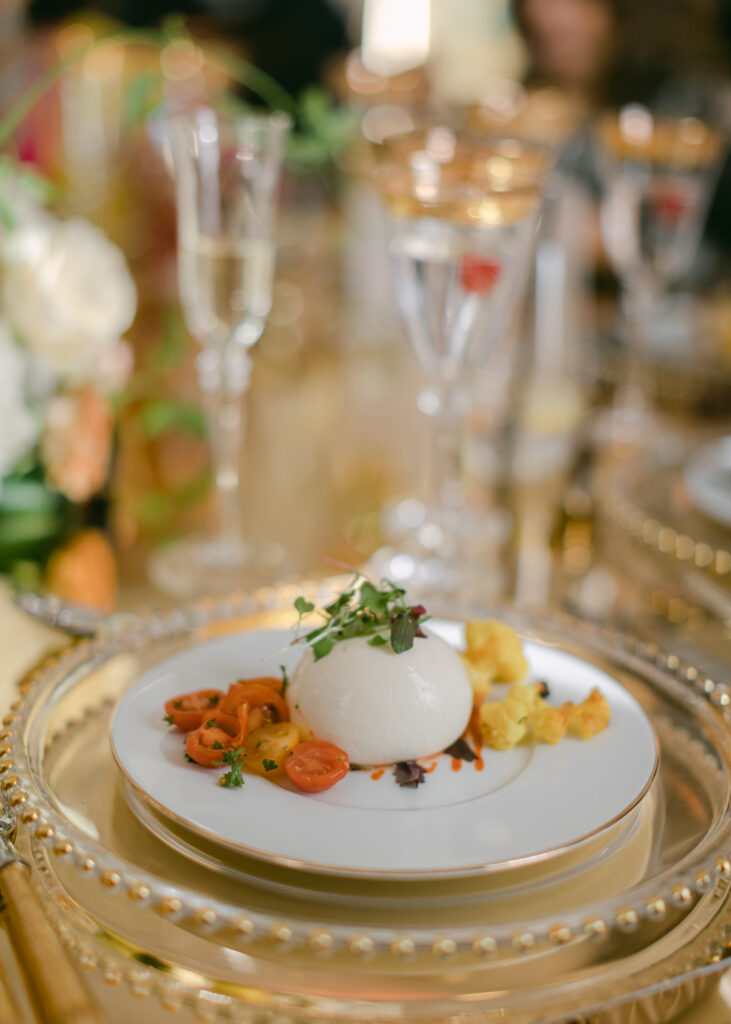 IMPRESS THE RIGHT PEOPLE
How to make your catering business stand out?  It's a people thing! Engage with end customers that are going to give you ongoing business. One-off events are fine to build your name, but they're not going to project you to the next level.  Think of all those restaurants launch parties that fade when the business closes within a year.
Create partnerships with the right type of client. I'm always impressed with caterers that seek me out as an event planner. A canny route to a lucrative market. Catering for one wedding is fabulous, but I organise hundreds of weddings, so impress me and you're likely to stand out against others that haven't actively targeted me. I'm always gravitate to those firms with astute business sense – and stellar creativity!
List out local venues that don't have in-house catering options, find event management firms and other professionals such as PAs with event planning responsibilities. Then woo them with some FOC tasting events to showcase the very best you have to offer.  Another tip? I always prefer these to be private rather than alongside my competitors. It's good to make your customers feel special.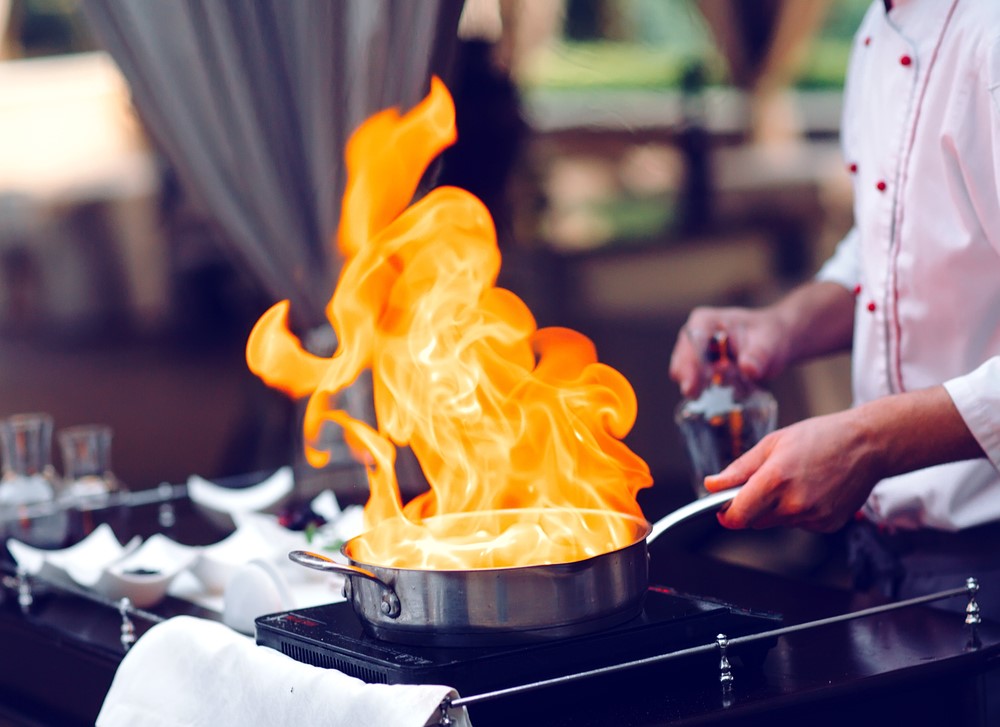 REMEMBER THAT PASSION SHINES THROUGH
They say food cooked with love tastes better. That you can taste the care and attention that has gone into creating it. I happen to believe this is true. If you're truly passionate about your catering business and what you're building, then it will certainly result in a superior product. If you're not passionate then it's unlikely your catering business will ever stand out. And it does beg the question of why you're in the catering business.
Work on your sourcing strategy, find the best ingredients that you're excited about sharing with your clients. Treat every menu as though it were your first. Improvise, experiment, learn new techniques. Find a way to rediscover the passion for what you do.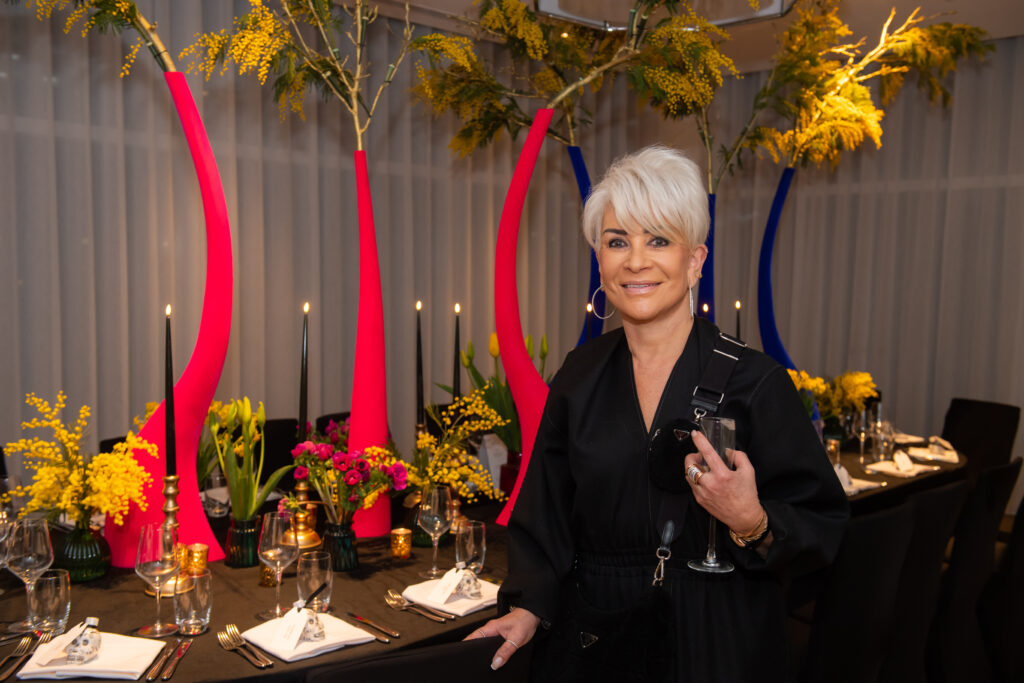 FURTHER READING
When it comes to how to make your catering business stand out from the crowd, it is also about knowing your industry and what you are up against. Have you read the latest round of Michelin star and Bib Gourmand announcements announced in March?
https://guide.michelin.com/gb/en
Could the key to finding your niche lie in this five-step formula from Forbes?
https://www.forbes.com/sites/johnrampton/2017/11/07/a-5-step-formula-to-find-your-niche/?sh=5295f5b748fc
CHESHIRE LIFE FOOD AND DRINK AWARDS
Cheshire Life is serving up its Food & Drink Awards again and it's time for the hospitality industry to book a place in one of the categories. The awards, which have not been held since 2019, will celebrate the county's finest at a dinner hosted by Carden Park Hotel, Spa and Golf Resort on Monday, July 24.
Here's how to enter: https://www.greatbritishlife.co.uk/food-and-drink/23226115.enter-cheshire-life-food-drink-awards-2023/
Thanks for sharing my advice with colleagues and friends in the hospitality industry!